The ASEAN Virtual Student Opinion Competition (AviSOC) is the largest student opinion writing competition in Asia. That challenges university students across Asia countries to express their best opinion on world issues in the form of an article or poster. This year the AviSOC 2022 invites higher education students in ASEAN countries as well as non – ASEAN countries to participate in an opinion
writing competition, photography, and poster-making. The event is a great opportunity to showcase
students' writing, critical thinking, and creativity to the world which may give a positive impact on the development of society.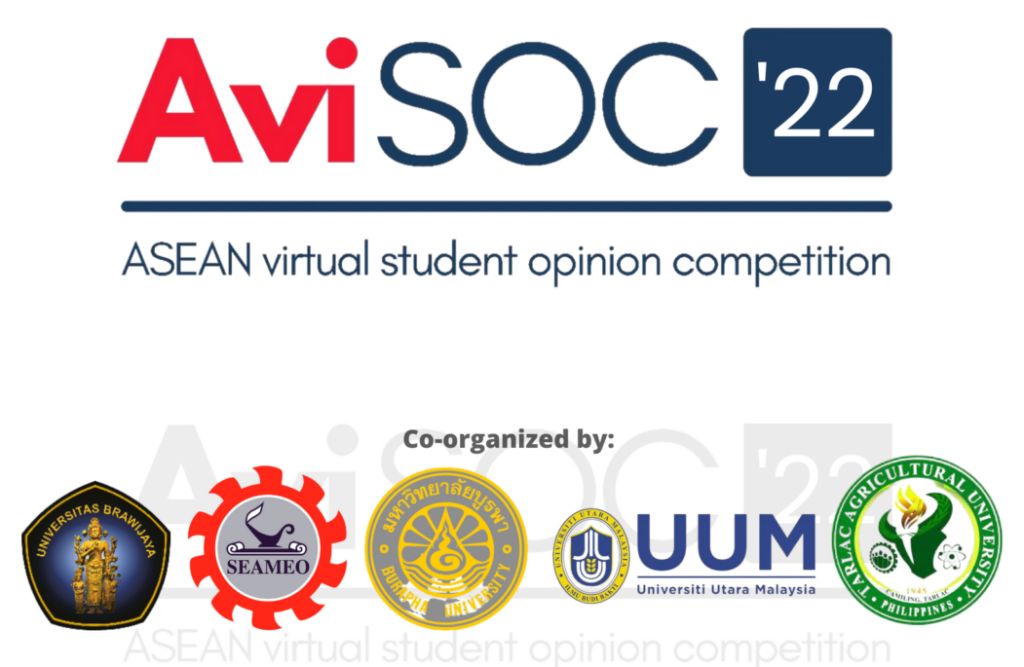 In the recently finished ASEAN Virtual Student Opinion Competition (AVISOC) 2022, which was held last
November 8, GHEA LENNETTE E. CALAWA, a fourth-year Political Science student from the School of Teacher Education and Liberal Arts, secured third place in the category of opinion article that discusses Issues in Public Administration, Public Policy, Politics, and Social Trends.
In her opinion article, she emphasized the issue of the youth in the Philippines being branded as
mediocre. Here she stated:
Only three winners in each category were chosen from the 522 pieces that participants from Southeast Asia's Indonesia, Philippines, Malaysia, Thailand, and Brunei Darussalam submitted. The competition was organized by the Faculty of Administrative Science at the University of Brawaijaya (Indonesia), co-organized by Universiti Utara Malaysia (Malaysia) and Burapha University (Thailand), South East Asian Ministers of Education (SEAMEO) Secretariat, and Tarlac Agricultural University (Philippines).
Article provided by: STELA