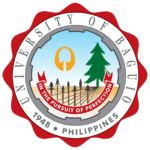 Expanded Tertiary Education Equivalency and Accreditation Program
Get a chance to certify your work experiences, life skills, and prior learning with a degree! The University of Baguio and CHED recognizes that learning doesn't only take place in the classroom, turn your skills and experiences into credits for a full degree via the Expanded Tertiary Education Equivalency and Accreditation Program (ETEEAP).
ETEEAP stands for the Expanded Tertiary Education Equivalency and Accreditation Program and is a program started by CHED to help those who are at least high school graduates and earn a proper College level degree.
The University of Baguio has started this program in order to help those who opted to work right after high school, those who took different paths to the initial course they took, or those who have worked at different fields and want a degree more in-lined with that.
How Do I Earn a Degree via ETEEAP?
ETEEAP beneficiaries are assessed based on all their work experiences and previous learning. It evaluates your skills, knowledge, values, and attitudes that you gained through your work experiences. The panel of evaluators then aligns these to relevant college credits and, if qualified, presents you with your relevant college degree.
What Degrees Can I Earn through ETEEAP?
Bachelor of Arts in Communication (BA Comm)
Bachelor of Arts in English Language (BA EL)
Bachelor of Arts in Political Science (BA PolSci)
Bachelor of Elementary/ Secondary Education (BEEd, BSEd)
Bachelor of Science in Business Administration (BSBA)
Bachelor of Science in Civil Engineering (BSCE)
Bachelor of Science in Computer Science (BSCS)
Bachelor of Science in Criminology (BSCrim)
Bachelor of Science in Hotel and Restaurant Management (BSHRM)
Is ETEEAP Legitimate? Is it recognized as a college degree?
Yes. Under the Executive Order Number 330 signed by former President Fidel V. Ramos on May 10, 1996, ETEEAP is recognized as though you have taken, and finished, the course itself.
Can I Choose the Degree I Receive?
Unfortunately, no. The ETEEAP assesses you based on your job history, skills, and experiences. Based on these it aligns you to the most relevant degree associated with these categories. 
Am I Qualified to Apply for the ETEEAP Program?
Qualifications for application in ETEEAP:
Must be a high school graduate or its equivalent
Filipino Citizen
At least 23 years old upon application
The applicant must have an aggregate of at least five (5) years of work experience aligned to the target degree.
I Would Like to Enroll in the ETEEAP Program in UB
Great! Here are the steps to take to start your path towards your degree:
Submit your most recent Resume or CV  through our email: linkages@e.ubaguio.edu or submit it personally at the Linkages office here at UB.
Your CV or resume is submitted for initial assessment
Wait for the response from the Linkages Director or ETEEAP staff for your interview
Results of your assessment and interview will be given to you in writing
Once approved, applicants must prepare and submit a portfolio with the assistance of the ETEEAP staff within an agreed time frame.
Original documents MUST be placed in a long black clear book/folder. Scanned documents must be emailed to linkages@e.ubaguio.edu with the subject of Applicant name – ETEEAP Documents (e.g., Juan Garcia – ETEEAP Documents)

ALL DOCUMENTS MUST BE PLACED IN A LONG BLACK CLEAR BOOK/FOLDER
Applicants must submit their portfolio and the following requirements:

Application letter directed to:
Ms. Melanie Rulla-Saro, CGSP, MBA
Linkages Director
University of Baguio



Accomplished CHED ETEEAP Application Form – you can download it here: https://ched.gov.ph/wpcontent/uploads/2017/11/eteeap_application

HARD COPY MUST BE NOTARIZED

Curriculum Vitae (CV)
Certificate of Employment
Certificates in Lectures/Trainings/Seminars/ Narrative Report

Each certificate should have an individual narrative report

Proof of Membership in Organizations (professional, cultural, etc.)
Community Involvement with Narrative Report
Letter (s) of Recommendations/Awards
Passport pages indicating ports of entries
Pictures at work with description/caption
Original Transcript of Records/ Copy of grades from the last school attended.
Transfer Credentials/Honorable Dismissal from the last school attended
Certificate of Good Moral Character
Photocopy of the birth certificate (PSA)
Photocopy Marriage certificate and Affidavit to use the married name (applicable for married female applicant only).
Original Alternative Learning System and Equivalency (ALS&E) Rating Card and Diploma
NBI Clearance
Accomplished Authenticity and Veracity Form

HARD COPY MUST BE NOTARIZED

Others: Additional documents or requirements may be requested depending on the specific program upon application.
ALL DOCUMENTS MUST BE PLACED IN A LONG BLACK CLEAR BOOK/FOLDER