The University of Baguio stays on the winning path as it garnered awards and recognitions from the recently concluded CHED-CAR's Gawad Parangal 2022 and New Year Call 2023.
Held in Bontoc, Mountain Province, the Gawad Parangal 2022 and New Year Call 2023 aims to recognize HEIs that have performed well during the year and recognize the moves they make in order to stay above the rest.
The University of Baguio, in its part, was recognized for its published researches, top performance, and producing top notchers.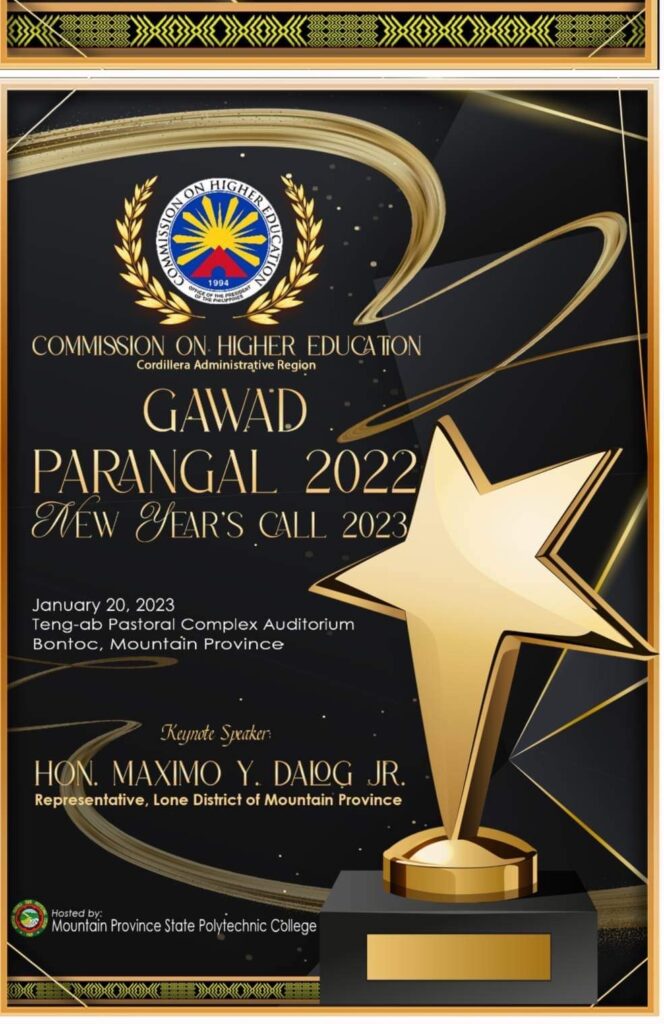 Research Publications
The 2022 Research Publication Award was given to University of Baguio for its exemplary performance as the Higher Education Institution with the highest number of published researches in international publications as a result of the Kabadang: Research Capacity Building of the Commission on Higher Education-Office of Planning, Research and Knowledge Management and the Cordillera Administrative Region.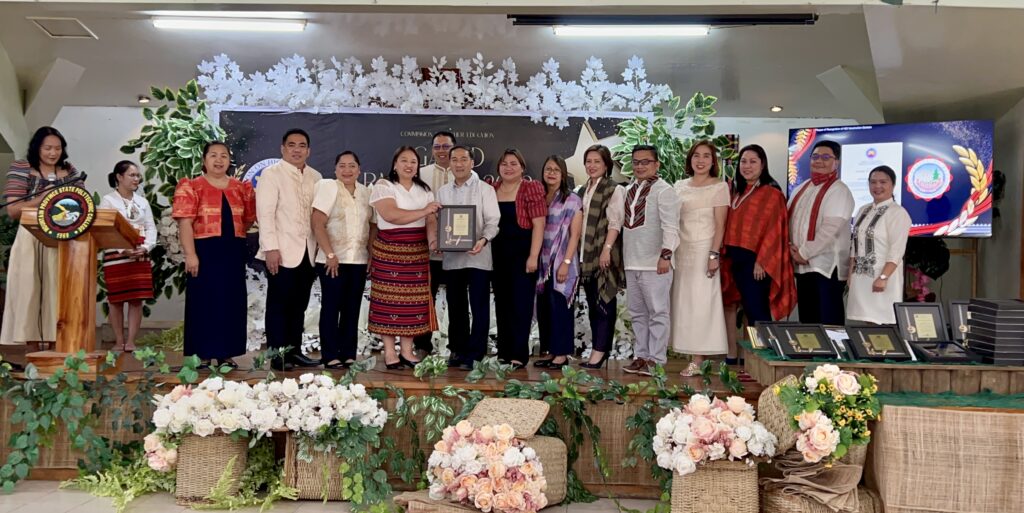 Award Recipients:
Dr. Isagani A. Paddit – Director, RDC-ECOS
Dean Helen D. Alalag – Dean, School of Nursing
Dr. Julius T. Gat-eb – Principal, UB Elementary
Dr. Froilan C. Aspa – Director, OSA
Dir. Leny O. Estacio – Director, CCSD
Dr. Thea D. Suaco – Faculty, Science High
Dr. Victor V. Hafalla Jr – Faculty, SEA
Ms. Jennifer G. Sese – Faculty, SIHTM
Ms. Angelica Josefa P. Cabuang – Faculty, SON
Ms. Nona Christina R. Gabriel – RDC Staff
Mr. Oliver Richard C. Celi – RDC Staff
Ms. Ivy A. Lalio – RDC Staff
Other Awards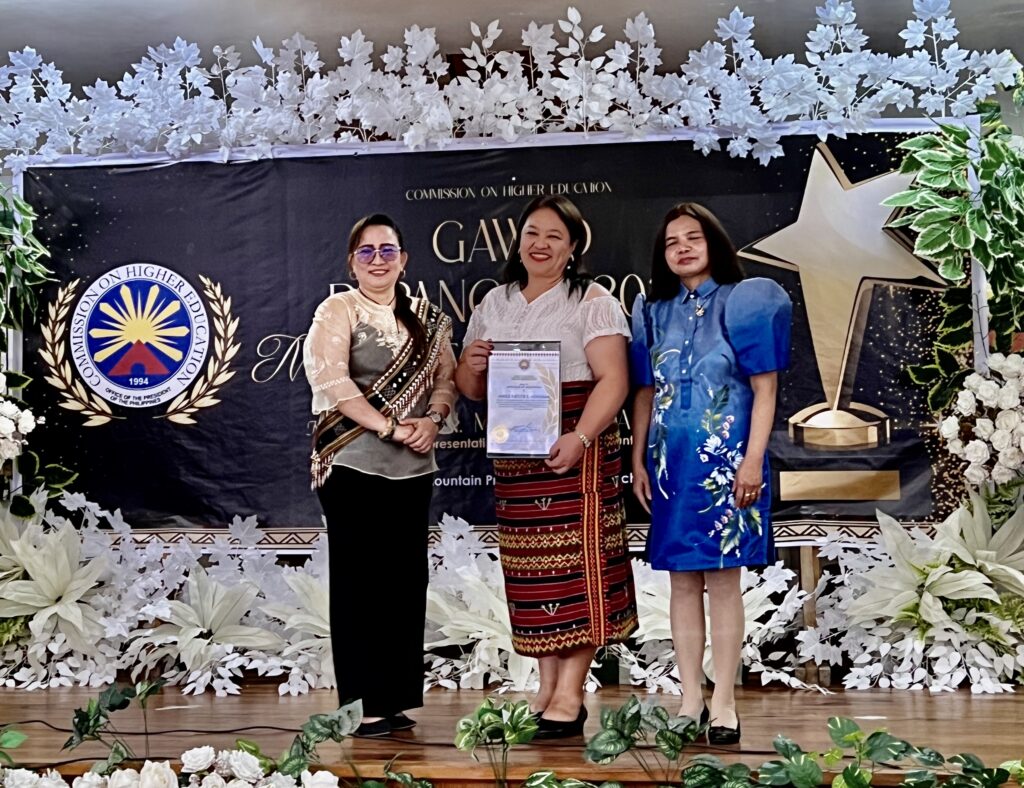 The University of Baguio was also recognized and awarded for its commitment and invaluable assistance to the implementation of Covid-19 vaccination program by rendering the UB Gym which helped in providing protection for Cordillerans against Covid-19.
UB also received recognition for its part in producing top notchers in licensure examinations and its top performance as an HEI.