The Commission on Higher Education Cordillera Administrative Region (CHED-CAR) hosted the recently concluded, "2022 Youth Adaptability to Bounce Onward in Negotiating Gaps (YABONG) Student Congress," inviting student leaders, student council representatives, and student affairs practitioners from the different Higher Education Institutions (HEIs) across the Cordilleras.
Participants were sent by the University of Baguio (UB) to join the student congress, particularly representatives from the University of Baguio Supreme Student Council (UBSSC). Among them were UBSSC Prime Minister Marc Gerard Mabunga, and UBSSC Executive Secretary Carl Jitendra Calderon. They were also joined by Denver Koby Soriano of the UB Office of Student Affairs.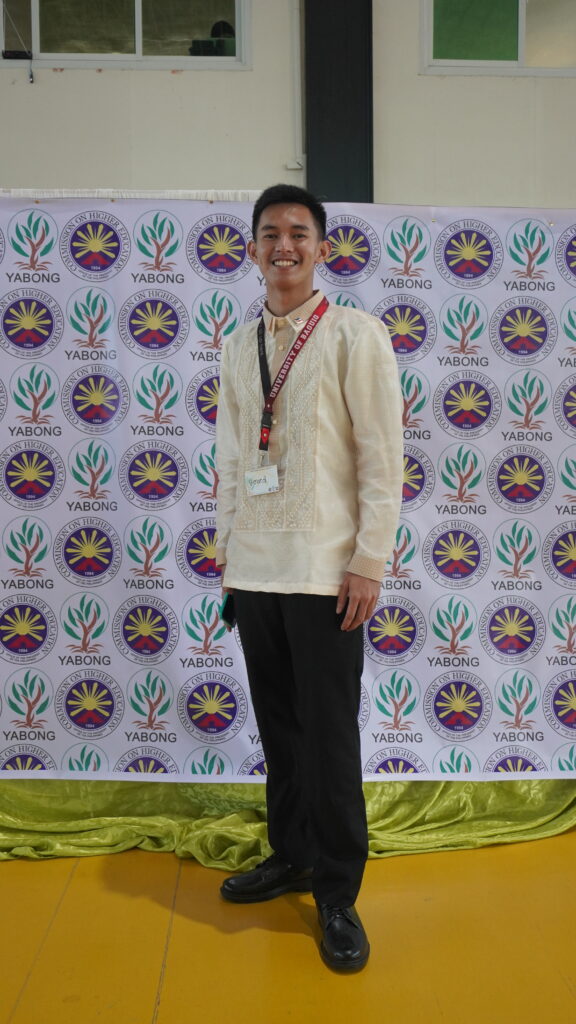 The two-day student congress aimed to empower, develop, and nourish competency enhancement for student leaders. Moreover, this was an avenue for student leaders across the region to interact with each other, and form collaboration and partnerships.
Various subject matters were discussed through multiple sessions particularly on:
New Normal and the Fourth Industrial Revolution
Honing Resiliency and Adaptability
Cultural Identity and Continuity
Leader, Community, and Influence in FIRE and New Normal
Promoting Tranquility in Every Spaces
Subject matter experts and professionals were selected to discuss such topics. These were individuals selected from the various HEIs or are renowned throughout the region.
One engaging discussion are the challenges that was faced by the Cordillera in the misconceptions of our culture. Mr. Marc Gerard Mabunga shared a worm's eye view a once called "Taga-baba".
"As a "taga baba" who have been viewed the culture of the Cordillera differently. How we are going to debunk these canons of challenges and misconceptions to address the problems that the Cordilleran culture encountered."
Dr. Ryan Guinaran, an Indigenous doctor who advocates in embracing and continuing the culture of the Cordillera responded that students from other provinces shouldn't be called as a taga baba, "You are a Cordilleran, because you are here at the Cordillera. Do not call yourself as "taga baba", we Cordillerans wants also to remove that term to tag people as "taga baba", you are a Cordilleran." He shared that
Cordillerans must engage to sharing the culture and to debunk misconceptions through researches and community outreaches to make well-informed citizens about the culture. "It should start with us, the change in the view of our culture must start within us."
The University of Baguio always commits to sending participants to join and engage in programs and events conducted by CHED-CAR. The 2022 YABONG Student Congress was held at the King's College Philippines Gym, La Trinidad, Benguet from November 9-10, 2022.
Article by: Marc Gerard C. Mabunga, UB SSC Prime Minister and Carl Jitendra Calderon, UBSSC Executive Secretary