The University of Baguio School of Business Administration and Accountancy (UB-SBAA) proudly sent two zealous students to participate in the six-month long international Cultural Exchange Program (CEP) in UB's decades long academic partner, College of Asian Scholars (CAS) and in its affiliate institution, Krasae Patthana School, in Khon Kaen, Thailand.
Mike B. Balosong, Bachelor of Science in Business Administration (BSBA)- Marketing Management major, together with Marjorie Grace C. Eslao, BSBA- Financial Management will participate in UB's CEP under its Academic Mobility program coined as ACCESS: Academic Convergence for Continuous Engagement through Student mobility and openness toward Sustainable Global Collaboration.
Mike and Marjorie flew to Khon Kaen with SBAA Dean Kareen B. Leon last November 3, 2022. They went in time to represent UB in the 10 th College of Asian Scholars National and International Conference (CASNIC) held November 5, 2022.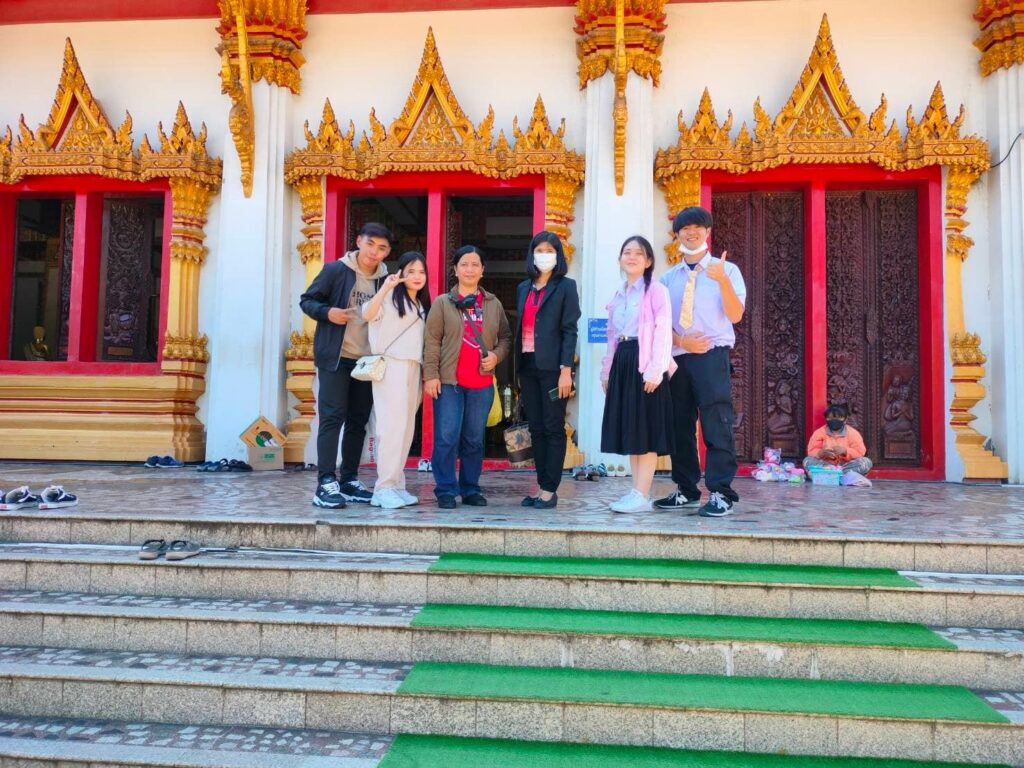 During their first day in CAS, Mike and Marjorie were already given a glimpse of Khon Kaen. They,
together with Dean Leon and two Japanese exchange students, were brought by Dr. Sujitra Arampongpun, CAS Director of International Affairs, to one of the Khon Kaen famous temples and a local museum. On their second day, the three went with Dr. Arampongpun to fetch CASNIC participants, Dr. Rebecca Miranda and Dr. Veronica Garcia, both former UB Vice Presidents for Academic Affairs, and company.
The group then went to visit another famous Khon Kaen temple. Their third day was a busy one as the 10 th CASNIC took place. Mike and Marjorie acted as CASNIC moderators in one of the on-site international research oral presentation rooms where Dean Leon acted as one of the co-chairs.
Mike and Marjorie will continue their academic mobility experience in Khon Kaen as they carry the name of UB and the Philippines as well for the coming months until the end of their Cultural Exchange adventures on April 2023. The two SBAA students will be assigned to different offices of the host training schools to experience the life and culture in Thailand for said period under trainer Uttaranakorn P. Punnipa. Ms. Punnipa was one of the former CAS exchange students who stayed in UB for one semester before graduating her Education major in English course.
Article by: Janine Besitan, SBAA