Research & Development Center
The University of Baguio educates individuals to be empowered professionals in a global community. Research and Development Center (R&DC) fosters a strong research culture to generate, disseminate and apply scholarly and relevant studies that benefit the society.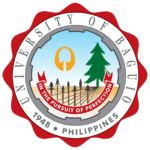 In support of the university's mission-vision and objectives, the Research and Development Center aims researchers to:
acquire the research skills pertinent to the profession;
exhibit competence in responsible decision-making;
perform functions with the highest ethical standards to advance social transformation and development;
utilize rich ideas and experiences in the conduct of useful researches in the quest for fact, truth and wisdom;
deal with needs, issues and concerns that affect the community and environment; and
disseminate and implement research finding that respond positively to the diverse phenomena.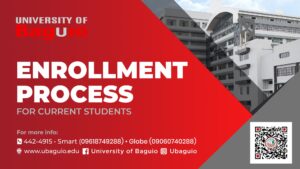 Admission & Enrollment
This guide will help you with the online enrollment process, and will provide you with an easy to follow steps from logging in to the portal, navigating to the registration page, building your own class schedule, and payment.
Read More »