In support of the National Children's Month and the National Reading Month observed every November, the School of Teacher Education and Liberal Arts (STELA) conducted 5 days of storytelling and wellness activities to Kindergarten and Grades 1 to 4 pupils of Lucban Elementary School in Magsaysay Avenue, Baguio City. The activity aimed to help in the development of children's interest in reading and promotion of physical activities among the children.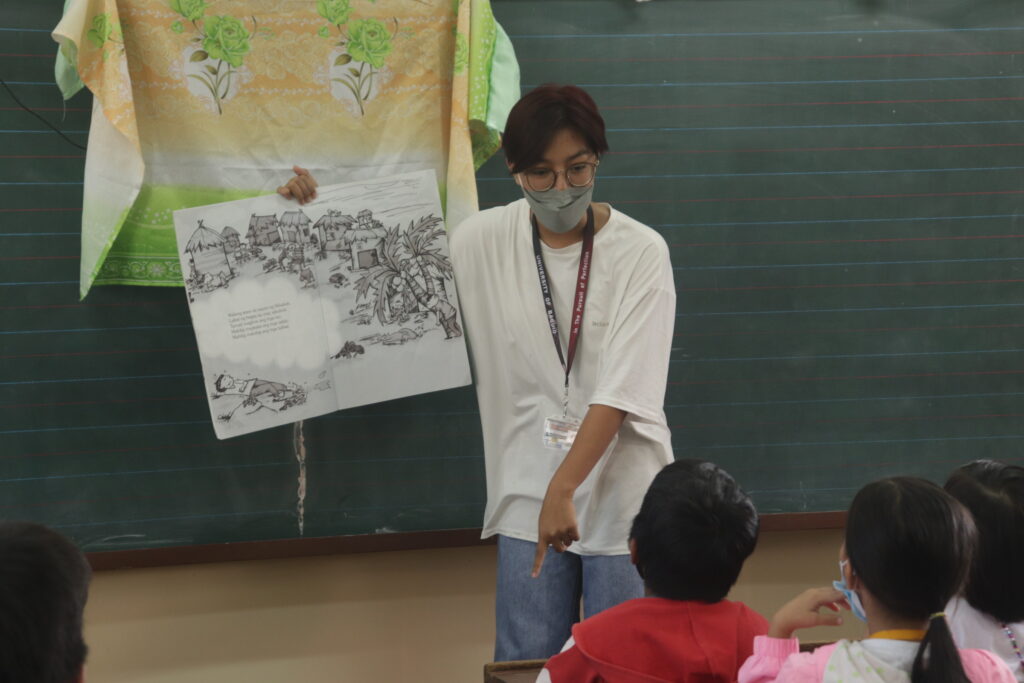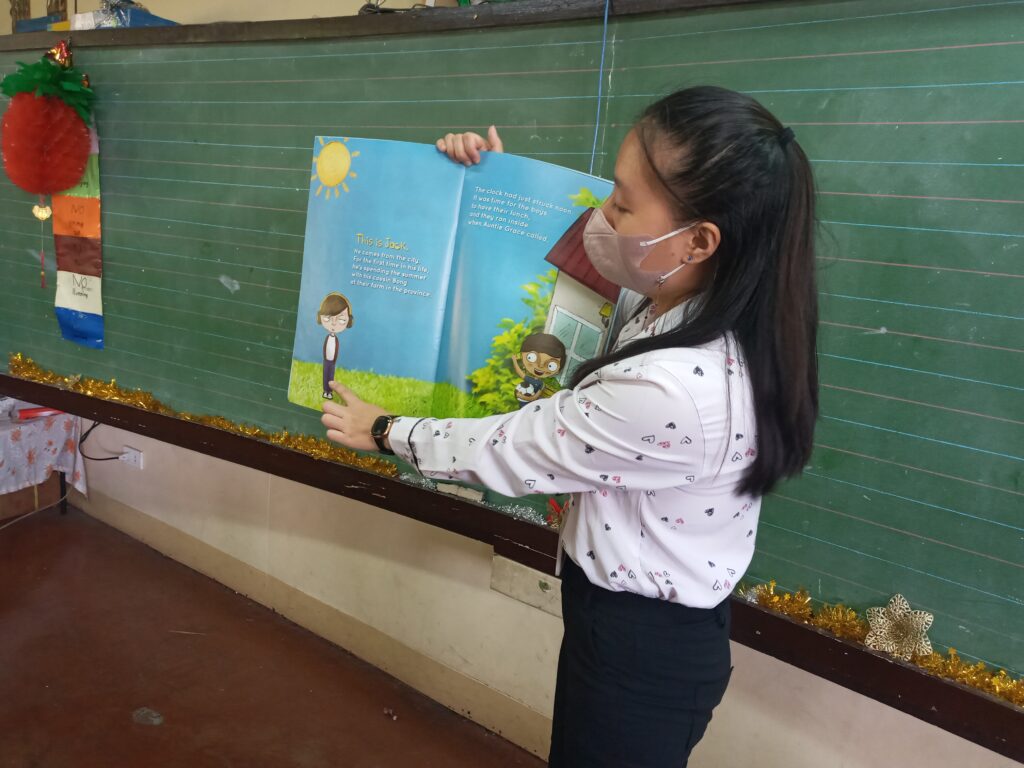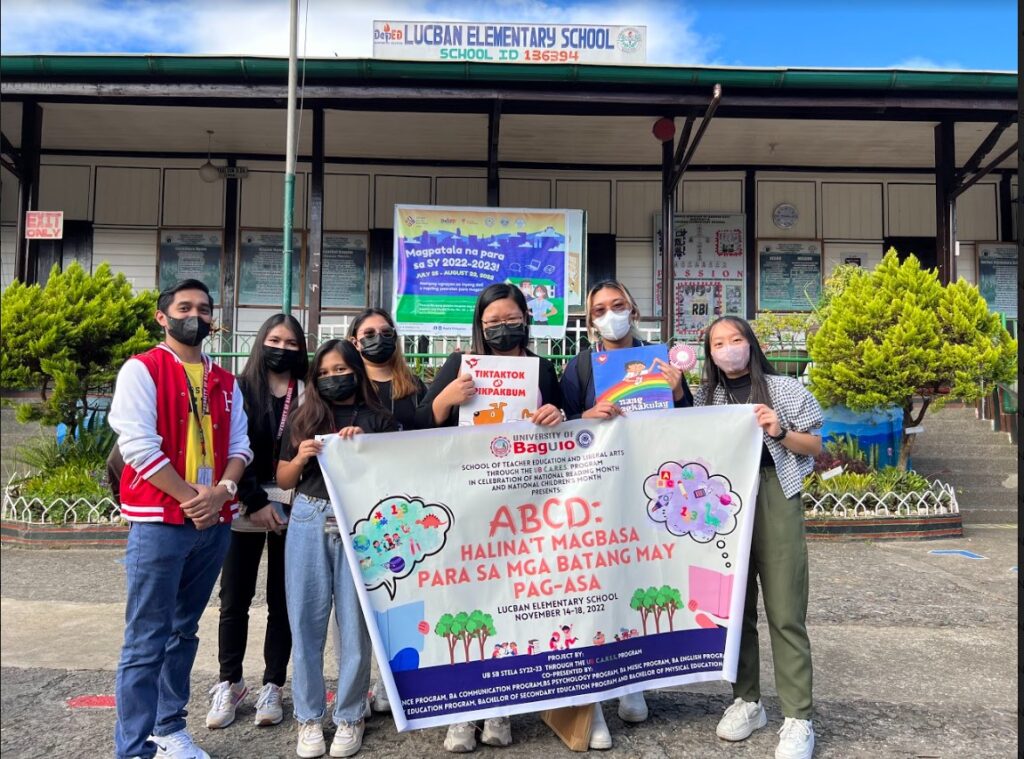 Home to 8 undergraduate, and 5 graduate programs, the STELA serves as the provider of the University's General course, and Graduate and professional courses for most of the graduate programs. Armed with different skills, the representatives from the different programs integrated music, role- playing, crafts, dancing and games to make their storytelling interesting. To formally end the activity, 10 big books and 10 small books used in the storytelling were turned over to the school.
As a takeaway, the student-storytellers shared how the experience was also a process of discovery and learning for them- to develop storytelling skills, to express creativity, classroom management skills and appreciate the whole essence of volunteerism. This activity is an outreach activity organized by the STELA Student body, in coordination with all STELA Programs through the UB C.A.R.E.S program.