The University of Baguio hosts delegates from its partner school in Thailand, the Khon Kaen University where both universities further deepened the partnership between them.
Members and students of the university's College of Local Administration (COLA) got to experience the chill of the city of pines and got to know their colleagues and counterparts from the University of Baguio.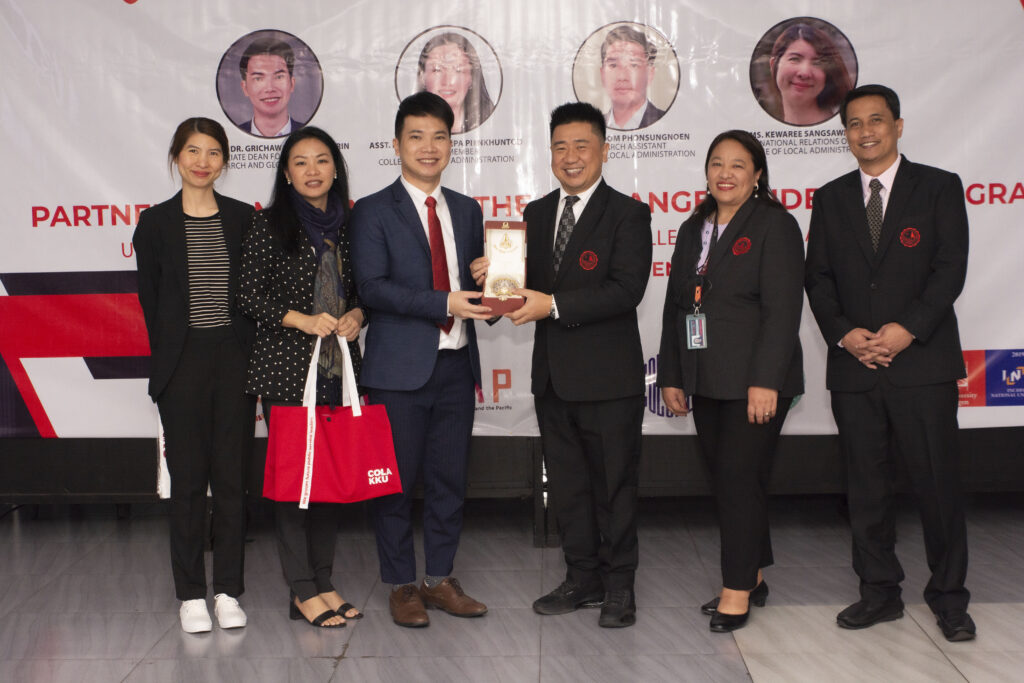 UB's guests received a warm welcome from the university and were given a tour of UB showcasing some of its state of the art facilities. Aside from introducing the campus to officials from Khon Kaen, the tour also aims to get the 10 students from the partner university to be more familiar with the school they are about to enter.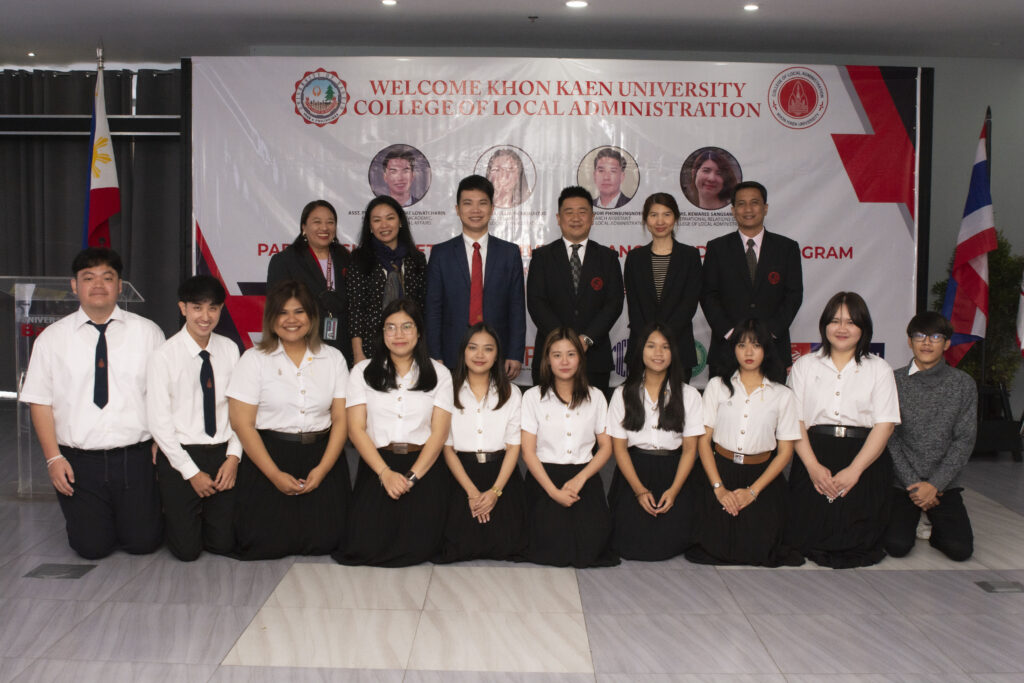 10 exchange students from Khon Kaen will get to immerse themselves in Filipino culture while they enroll in their Political Science practicum subjects. As part of the partnership between the universities, both educational institution will have access to student and faculty exchange and sharing of educational resources. The guests were also treated to a city tour of Baguio.
Officials from Khon Kaen include:
Asst. Prof. Dr. Grichawat Lowatcharin – Associate Dean for Academic, Research, and Global Affairs, College of Local Administration, Khon Kaen University
Asst. Prof. Dr. Ajirapa Pienkhuntod – Faculty Member, College of Local Administration, Khon Kaen University
Ms. Kewaree Sangsawang – International Relations Officer, College of Local Administration, Khon Kaen University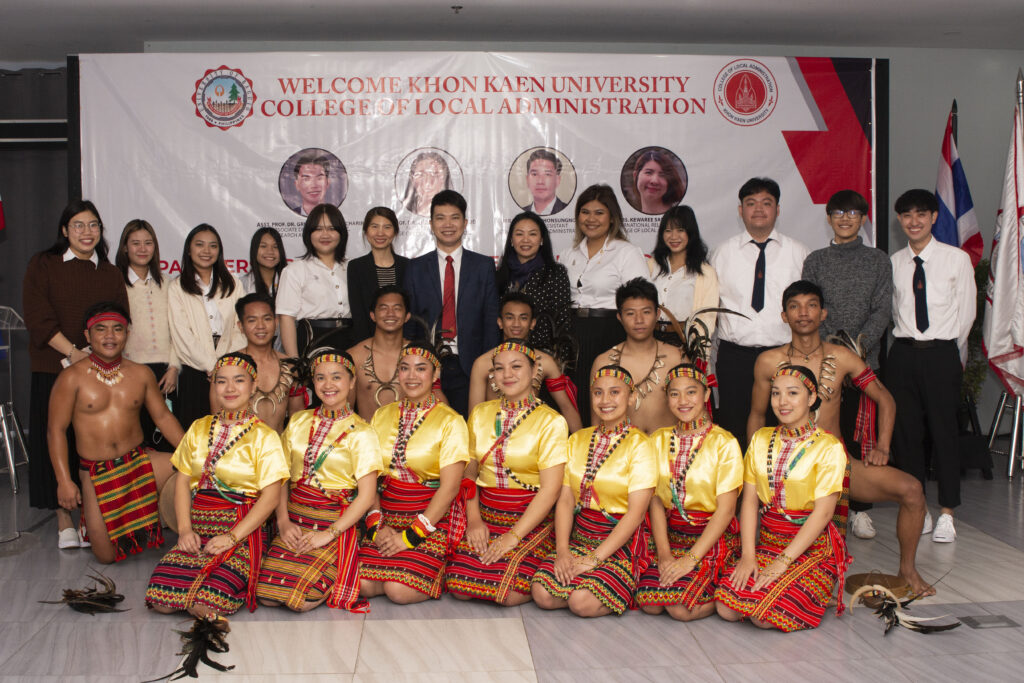 After the school tour, the guests were then treated to a welcome program at the UB Centennial Hall where UB and Khon Kaen officers officially got introduced to each other and to the students. The guests were treated to performances by the UBBUK and UB Voices and a lunch care off the UB SIHTM. Both universities also further discussed details for the student exchange program between both parties. They then got to know each other more in a meet and greet.