The University of Baguio commemorates a significant milestone in the academic journey of the students from the School of Nursing (SN) during the 24th Capping, Pinning, and Candle Lighting Ceremony.
The event marks the induction of the students into the world of nursing, acknowledging their dedication to their noble practice. The cap and pin are indicative of their hard work and perseverance, a symbol of their commitment to being full-fledged and competent nurses.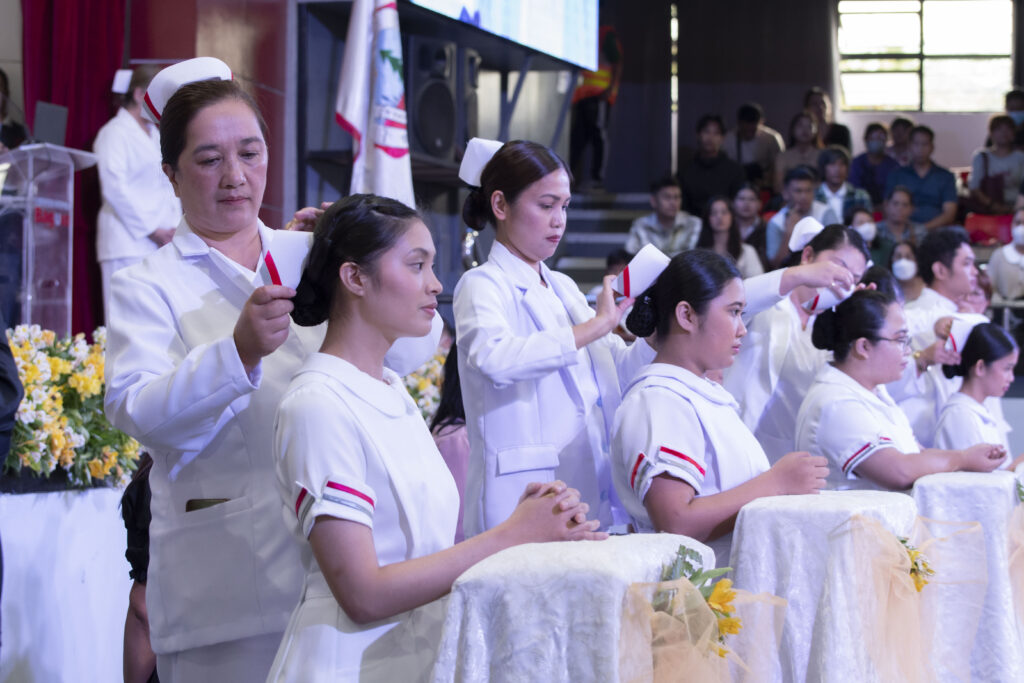 The practice of capping and pinning dates back to 1855, when renowned nurse Florence Nightingale received the Red Cross of St. George from Queen Victoria for her services during the Crimean War.
The candle lighting is also done in memory of her tireless efforts at helping the sick and injured, even well into the late hours of the night.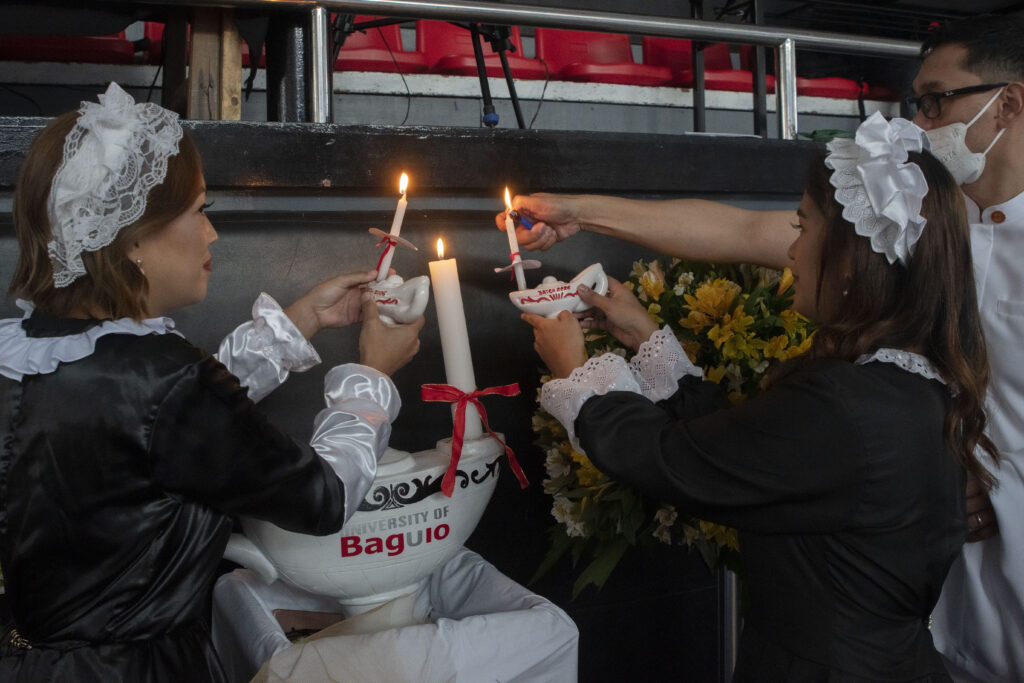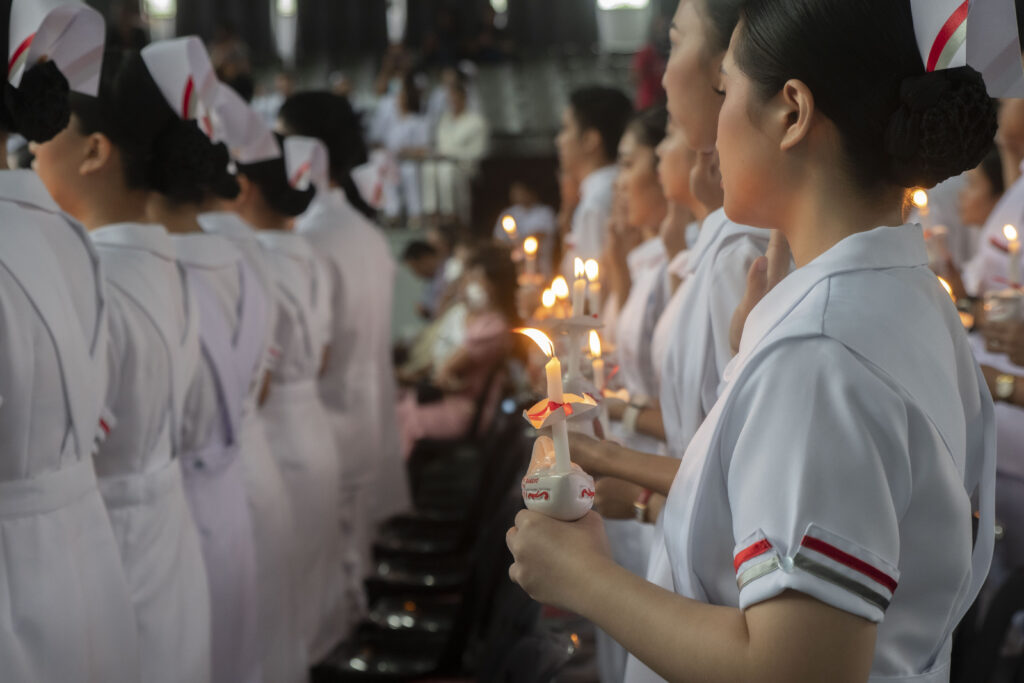 The Capping, Pinning, and Candle Lighting Ceremony is a testament to the university's unyielding pursuit of educating empowered professionals. It is a celebration of the steadfast students who have dedicated their time and effort toward becoming exceptional future nurses.