In sports, 3D's – dedication, determination, and discipline, are the driving forces behind success. Recently, a group of exceptional athletes has remarkably demonstrated these qualities. These individuals have brought glory to themselves, their respective sports, and the university. In the recently concluded "ROTC GAMES 2023" held at Cavite State University-Indang Campus on September 17 through 23, 2023, the University of Baguio's Outstanding "ROTC GAMES 2023" athletes shine in kickboxing, boxing, athletics, and arnis competitions.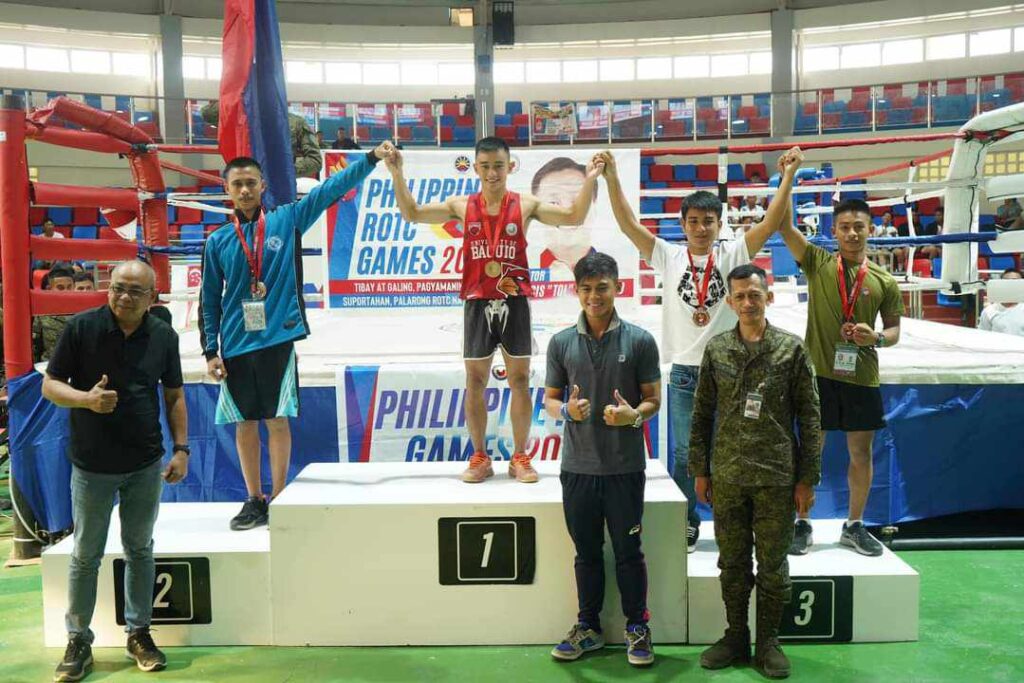 Kickboxing Champions
In the realm of kickboxing, these athletes have proven their mettle:
Dominic Bolligan (Gold – Male 63.5 kgs Low kick): Dominic's precision and power shone through as he clinched the gold medal in the 63.5 kg Low kick category. His mastery of this combat sport was evident as he navigated through tough competition.
Christopher John Manipon (Gold – Male 57 kgs Low kick): Christopher's agility and technique earned him the gold medal in the 57 kg Low kick category. His prowess in the ring showcased his dedication to honing his skills.
Kathleen Igualdo (Gold – Female 56 kgs Low kick): Kathleen's determination and resilience paid off with a gold medal in the Female 56 kg Low kick category. Her victory exemplifies the strength and skill of female kickboxer.
Bety Mae Churping (Gold – Female 52 kgs Low kick): Bety Mae's unwavering focus and training led her to victory in the Female 52 kg Low kick category. Her achievement is a testament to her commitment to excellence.
Jinky Agtulao (Silver – Female 60 kgs Low kick): Jinky's hard-fought battle in the Female 60 kg Lowkick category earned her a well-deserved silver medal. Her sportsmanship and determination were evident in every match.
Boxing Champions
In the noble art of boxing, these athletes stood tall:
Ramdhel Mae Divinagracia (Gold – Women's Flyweight 50-52kg): Ramdhel Mae's lightning-fast reflexes and powerful punches secured her the gold medal in the Women's Flyweight category. Her boxing prowess is an inspiration to aspiring female boxers.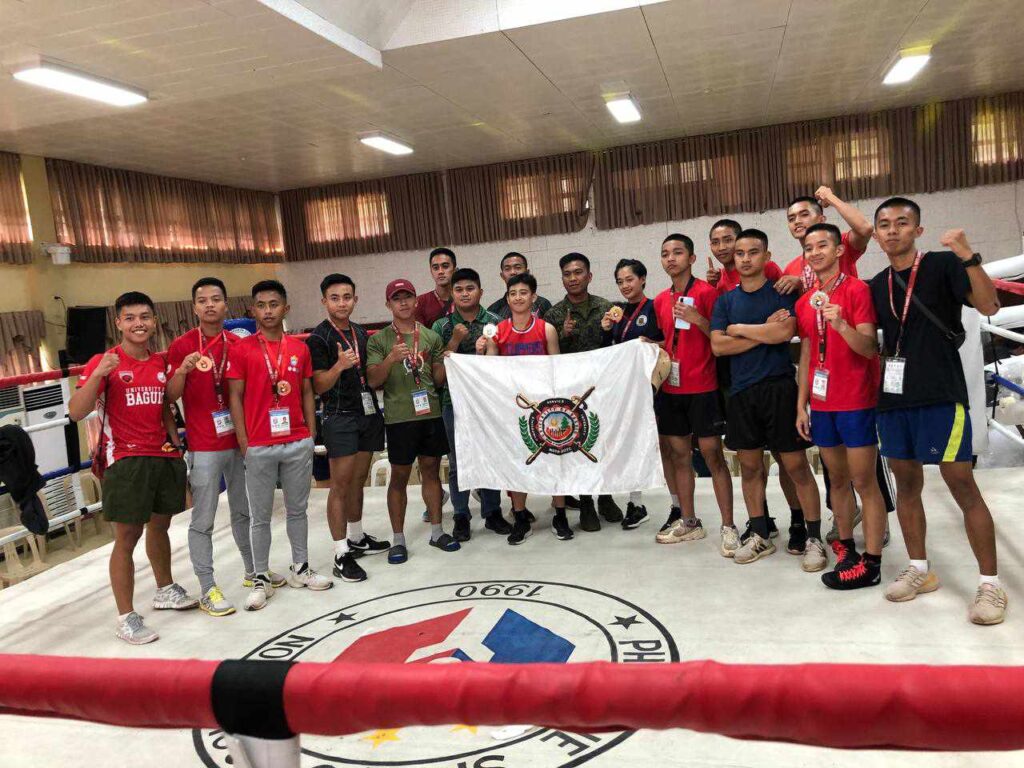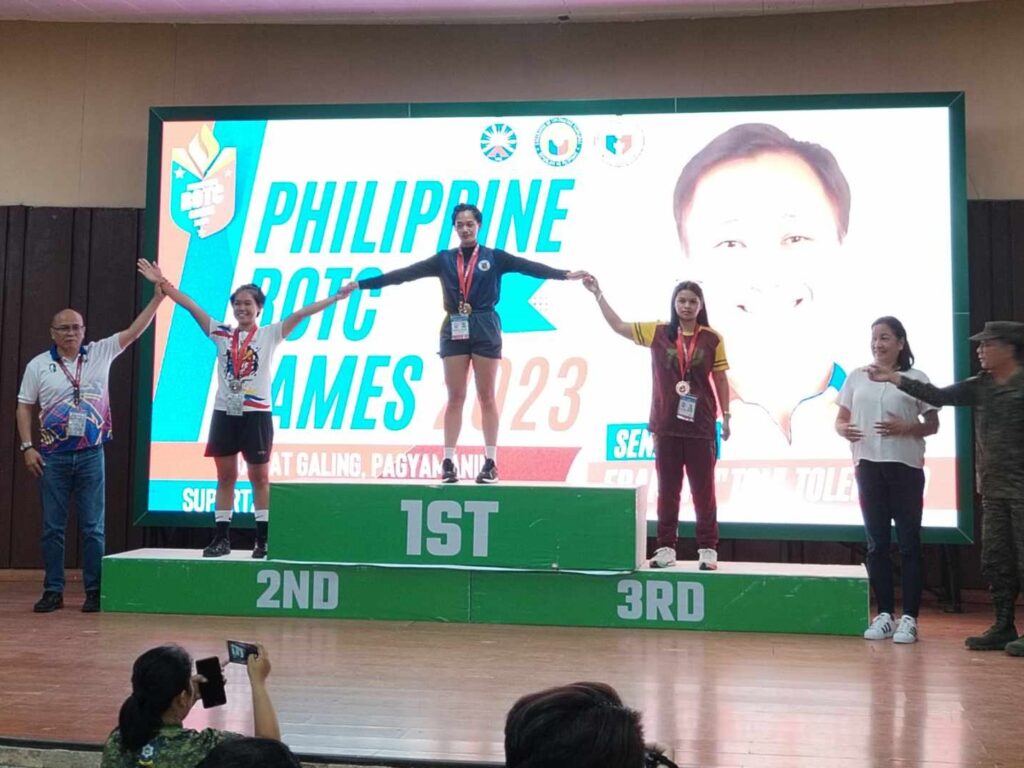 Rinoa Segundo (Gold – Women's Featherweight 54-57kg): Rinoa's skillful combinations and tactical prowess earned her the gold in the Women's Featherweight category. Her dedication to her craft shines brightly.
Tina Pais (Gold – Women's Bantamweight): Tina's exceptional boxing skills earned her a gold medal in the Women's Bantamweight category. Her victories inspire future generations of women boxers.
Reagan Diwan (Silver – Men's Flyweight 48-51kg): Reagan's tenacity and grit were on full display as he clinched the silver medal in the Men's Flyweight category. His journey to success serves as a motivation for young male boxers.
Tayaban Jasper Ivan (Bronze – Men's Bantamweight 51-54kg): Tayaban's determination and sportsmanship secured him the bronze medal in the Men's Bantamweight category. His achievement highlights the competitive spirit of boxing.
Cyrus Ing-inga (Bronze – Men's Featherweight 54-57kg): Cyrus's skill and courage in the ring earned him the bronze medal in the Men's Featherweight category. His journey in boxing exemplifies the dedication required for success.
Athletics Champions
On the track, these athletes blazed a trail of excellence: Jesylmay Licup (Gold – Athletics Women's 200-Meter Dash and 100-Meter Dash): Jesylmay's speed and endurance propelled her to gold medals in the Women's 200-Meter Dash and 100-Meter Dash events. Her athletic prowess showcases the importance of hard work and training.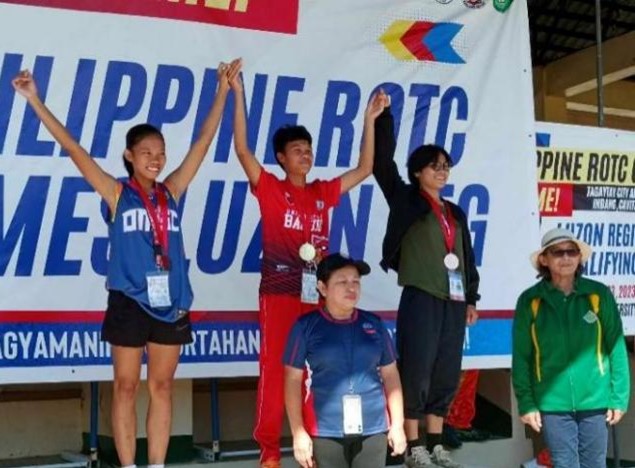 Kudos also to these exceptional athletes who ascended to the top: 4×100 Magic 8 Finalists (4th Place): John Laurence Hinayan, Hanz Niel Dacquel, Aron Imus, and Gerald Immanuel Ducusin demonstrated teamwork and determination in the 4×100 Magic 8 Finalists competition, securing a well-earned fourth place.
100-Meter Dash: Aron Imus (3rd Place, 4th heat) and Gerald Immanuel Ducusin (1st Place, 5th heat) showcased their speed and skill in the 100-Meter Dash.
200-Meter Dash: Jeremiah Jaque Basiwal (4th Place, 1st heat) and John Kevin Dado (3rd Place, 3rd heat) demonstrated their athletic prowess in the 200-Meter Dash.
4x400m Relay (5th Place, 1st heat): John Kevin Dado, Scott Glen Simsim, Zorrow Fianya-ao, and Ronnie Bayaguen displayed teamwork and determination in the 4x400m Relay, securing fifth place.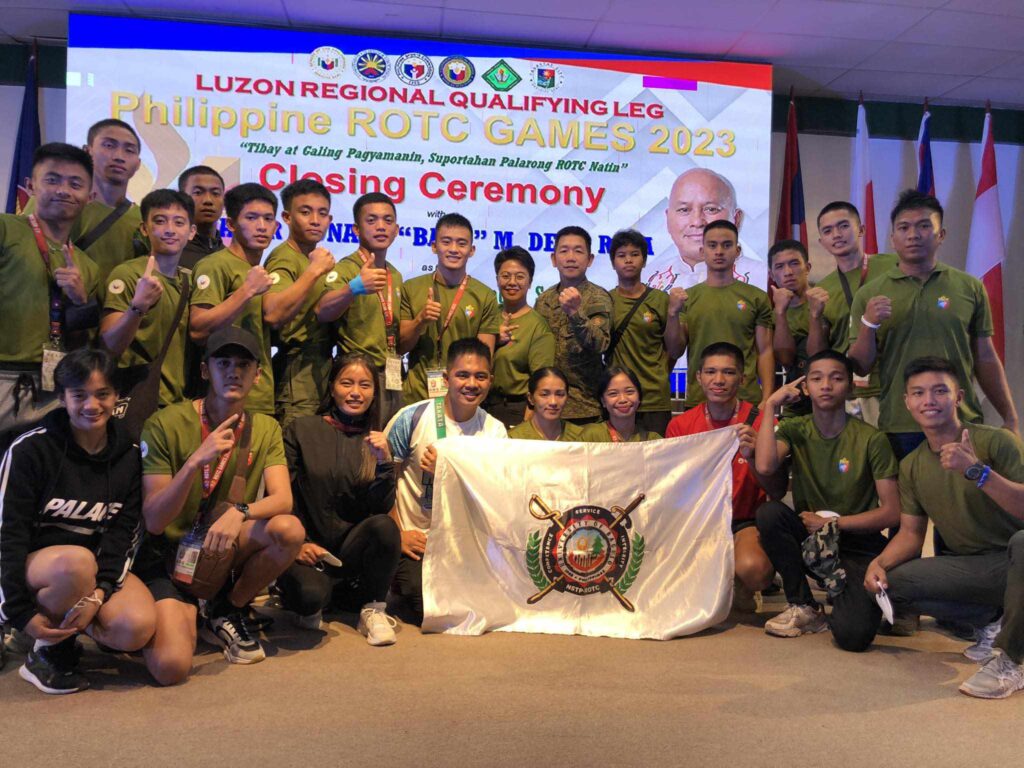 Arnis Padded Stick
In the world of Arnis, these athletes showcased their skills and dedication:
Featherweight category (Wahid – 5th Place): Wahid's excellence in the Featherweight category earned him a commendable fifth place. His commitment to Arnis is evident in his performance.
Lightweight category (Denver – Bronze): Denver's dedication and skill in the Lightweight category secured him a well-deserved bronze medal. His achievement reflects his passion for Arnis.
These athletes have not only triumphed individually but have also brought honor to their school. Their dedication, discipline, and passion for their respective sports serve as an inspiration to aspiring athletes. They remind us all that with determination and perseverance, anyone can achieve greatness in sports. Their achievements are a testament to the power of the human spirit and the pursuit of excellence. We celebrate their successes and look forward to witnessing their future accomplishments on the global stage.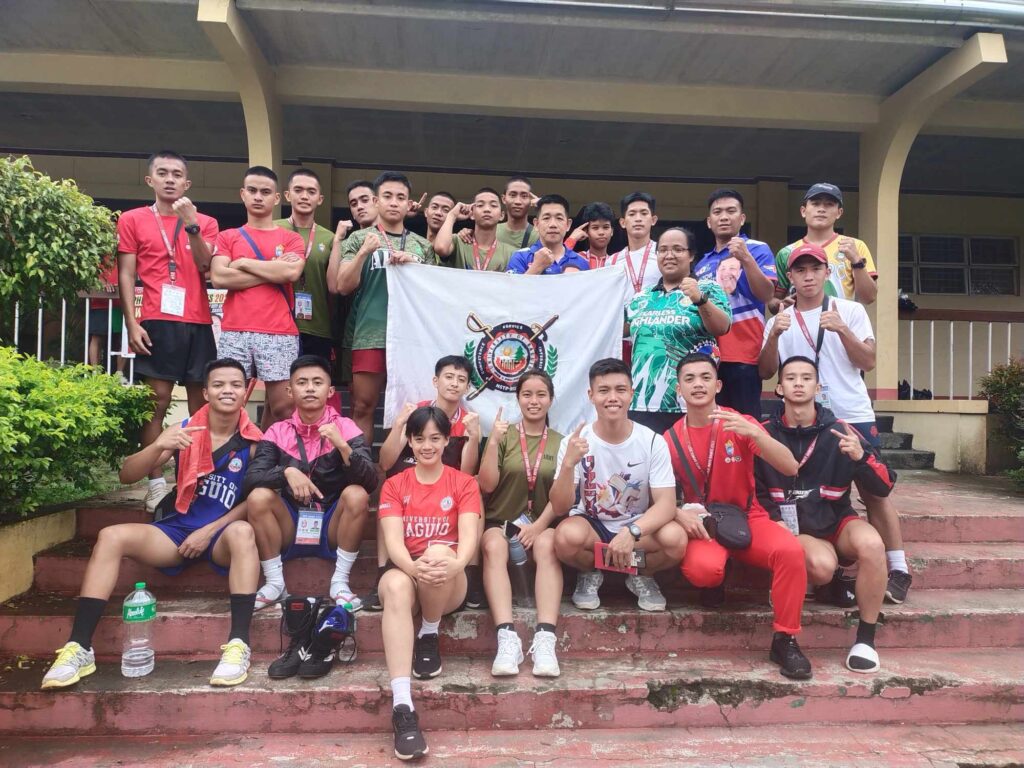 MAJ JEFFREY G CODIAMAT (INF) Philippine Army, the overall in-charge, and the four coaches have emerged as beacons of excellence in their respective fields.
Kickboxing Coach Theodore N. Domoguen has left an indelible mark in the sport, with athletes like Dominic Bolligan and Christopher John Manipon achieving gold medals. His coaching philosophy goes beyond technique, emphasizing discipline, resilience, and sportsmanship.
Arnis Coach Ruth Ann Lavarias has found champions in the Filipino martial art, Arnis, by instilling a deep understanding of techniques and encouraging creative thinking.
Boxing Coach Jordan Pais has produced champions like Ramdhel Mae Divinagracia, Rinoa Segundo, and Tina Pais, who have claimed gold medals in various weight categories.
Athletics Coach Andre Dean D Foman-eg has propelled athletes like Jesylmay Licup to gold medals in sprint events, focusing on training, technique, and mental fortitude. His commitment to excellence has produced champions and contributed to the rich tapestry of sports in their respective disciplines.