John Hay CAP Convention Center – The University of Baguio School of International Hospitality and Tourism Management (UB SIHTM) brought home 15 gold medals and 2 champion titles in the recently concluded Hotel Restaurant and Tourism (HRT) Week, once again naming them overall champions of the competition.
The event was held in congruence with World Tourism Month and Baguio's 114th Charter Anniversary. Hosted by the Hotel and Restaurant Association of Baguio (HRAB), the 16th annual HRT Week saw the attendance of more than a dozen schools from all over Luzon. Culminating in the HRT Culinary and Skills Competition on September 21 to 23, the event showcased the impeccable skills and training of SIHTM students under the theme of "Malakas and Maganda: The Surge of Philippine Cuisine."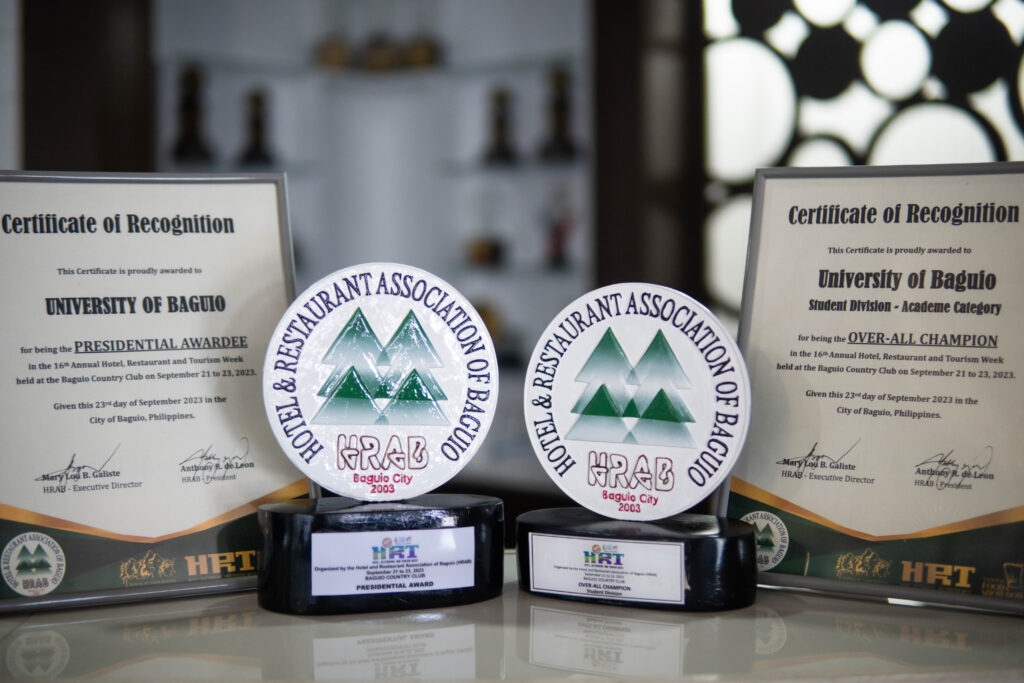 The school was named the Overall Winner under the academe category and was presented the prestigious Presidential Award for the students' exemplary performance across the thirty-two categories of the competition. Garnering 15 gold, 19 silver, 19 bronze medals, and 4 diplomas, the UB SIHTM students proudly put their unparalleled skills and talents on full display for both judges and onlookers to behold.
The school also secured a notable Gold with Distinction, the highest award that could be bestowed, for the Modern and Regional Pinikpikan category, They also ranked as overall champions in the Potatoes USA Plant Forward and the US All Hands on Duck categories.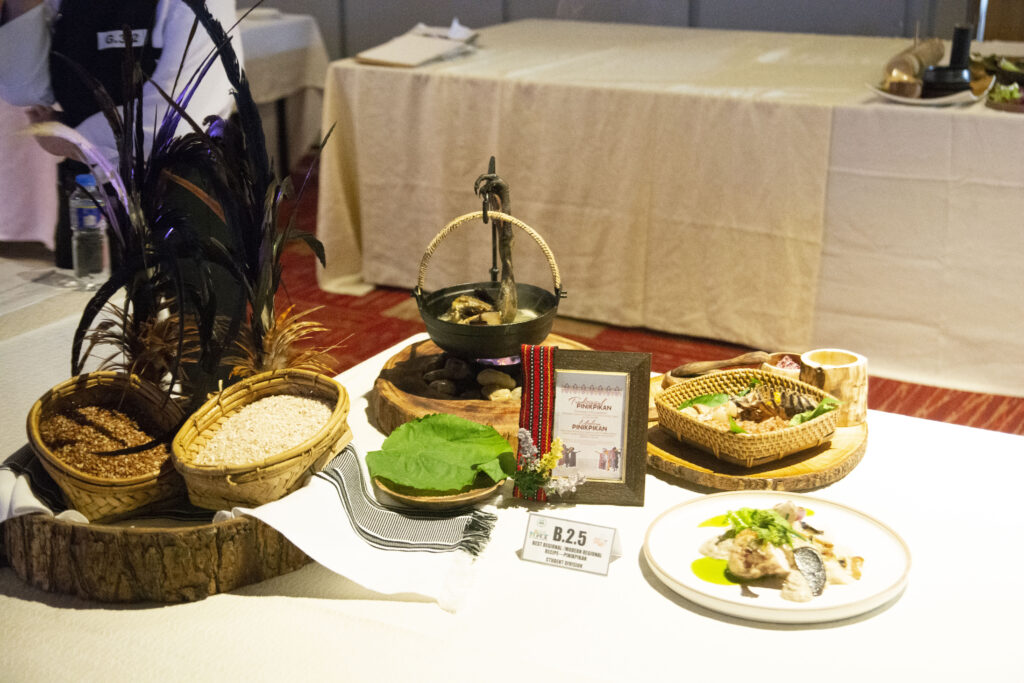 The UB SIHTM thanks the collaborative effort of the SIHTM faculty and coaches as well as the UB Management Team and the University of Baguio community as a whole for their continued support of the school and its students during events and competitions like HRT Week.
The school has been joining the event since its inception, continuing to highlight the outstanding skills of the students who join the many competitions that take place during the week-long event. HRT Week is one of many major industry-based competitions that the school encourages its students to take part in to hone their craft before entering the industry after graduation.
"Once our students (will) come here we try to embed and instill in them the competitive spirit, the industry-aligned skills that we do," SIHTM Dean Jenelyn Mangagey-Magpatoc stated in an interview. "We really make sure that we prepare them to be industry-ready."
The school's continued participation in HRT Week and other competitions hopes to continue to nurture the competitive spirit in SIHTM students, inspiring them to work with knowledge, skill, and most importantly, heart and passion.