Last year students from the University of Baguio, University of the Cordilleras, and Saint Luis University collaborated to help come up with farming technology solutions as a part of the Innovation Olympics 2.0.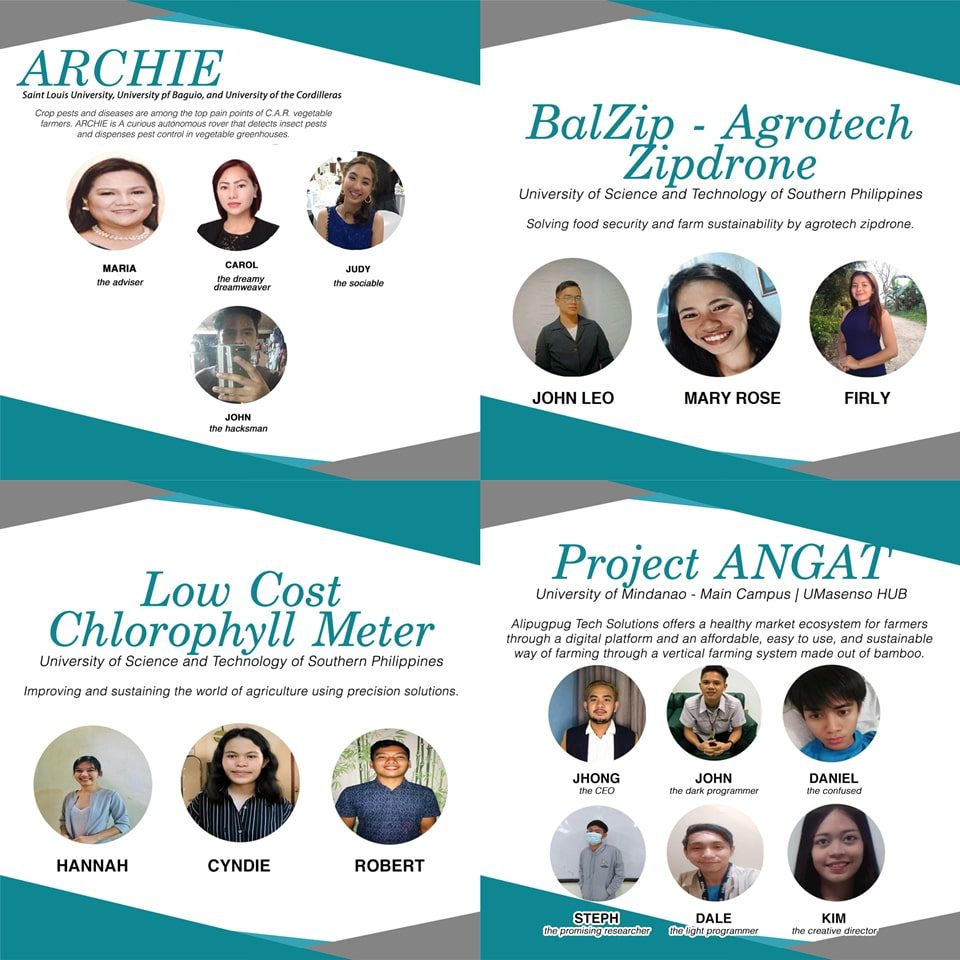 Ms. Carol Domalsin of Saint Louis University, Ms. Judy May Mariano from University of Baguio, and Mr. John Ericson Dulay from University of the Cordilleras spent months working together, researching, building, testing, modifying, and retesting, in order to get the Agri-Robot for Crop Health or ARCHIE, a robot with the ability to detect diseases and pests on crops. on line for the Innovation Olympics 2.0
The competition started in October 2021, with the awarding ceremony held on December 2021, where six teams from all over the Philippines took the challenge of coming up with innovative solutions to the Philippine's large farming sector.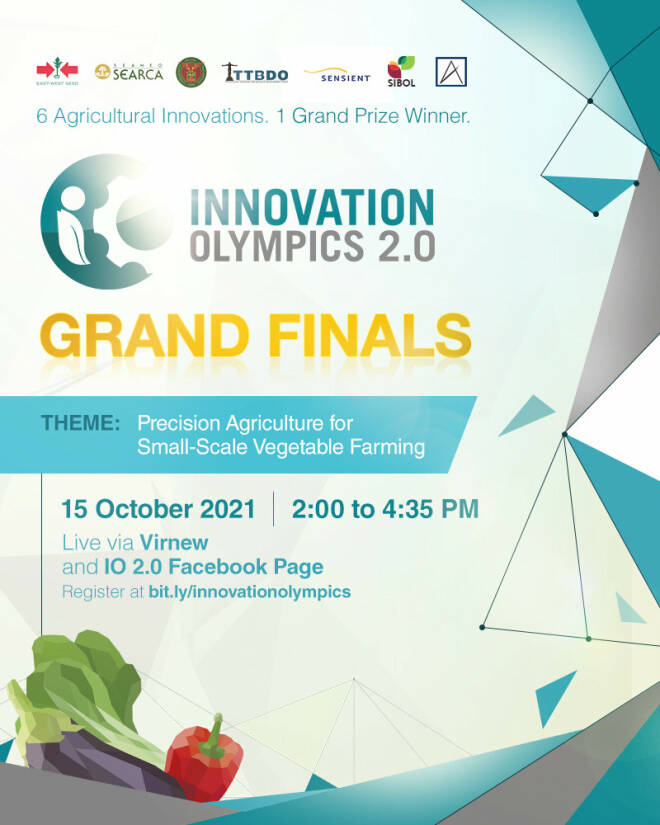 Grand champions of the competition were set to take home the grand prize of 200,000 Php. Each team also received an initial investment of 100,000 Php to help them jumpstart their projects.
The six teams vying for the championship were AIRIN, ARCHIE, BalZip, FarmJuan, Chlomet, and Project ANGAT. All of whom came up with their own innovations and presented them to a panel of experts and broadcasted live via Facebook and Virnew.
In the end, teams AIRIN and Project ANGAT both won as grand champions of the competition. Team ARCHIE won on the regional level impressing the panel of judges with their project's practical use for the farming industry. This win also qualified them for the finals. Ms. Domalsin also stated that project ARCHIE is a collaborative effort from 24 participants from the agricultural sector, academe, industry and gorvernment around the province of Benguet.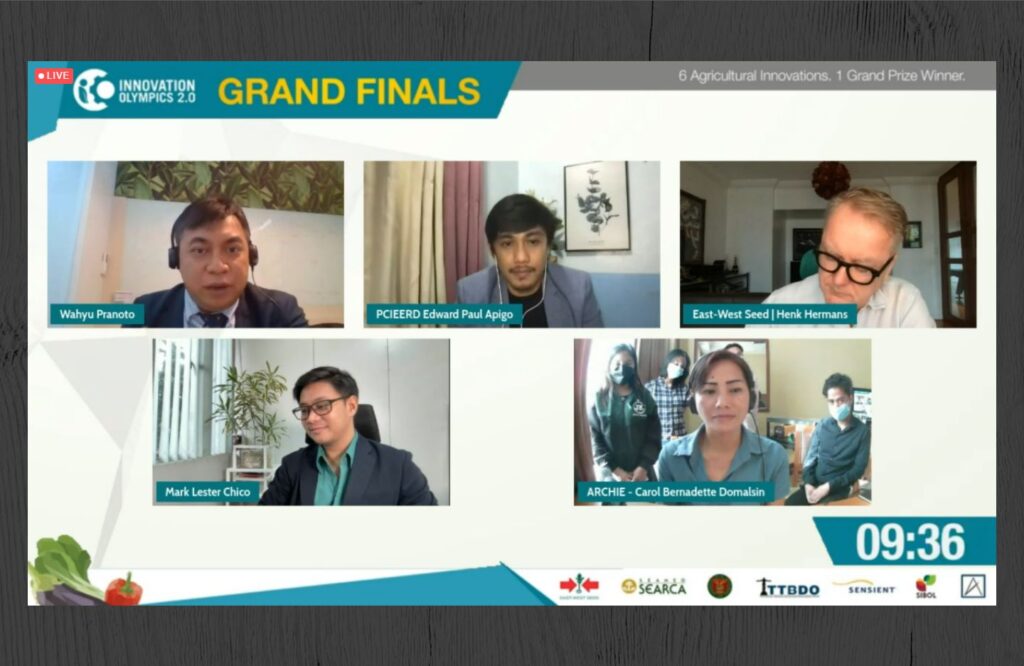 What Were The Entries?
Each team came up with solutions aimed to help real problems faced by farmers everyday, the goal was to come up with projects that could help easily solve these problems. Here are each teams entries:
AIRIN
AIRIN is a solar powered robot that aims to automate the irrigation and nutrition management of a farm. The system ensures that fertilizer and water are applied on areas that need it. AIRIN's developers come from Nueva Vizcaya State University.
ARCHIE
ARCHIE is a robot that automatically detects and diseases making it so that pesticides are deployed more accurately. ARCHIE's developers come from a collaborative team made up of students from University of Baguio, University of the Cordilleras, and Saint Luis University.
BalZip
BalZip is a Drone suspended via cable that monitors the farm and calculates efficient ways of distributing pesticides and fertilizers. BalZip's developers hail from the University of Science and Technology of Southern Philippines
FarmJuan Management System
The FarmJuan Management System is a full set of technologies made to optimize the yield of a farm while ensuring that the quality of the products are all above standard. It gives farmers possible solutions to problems after it monitors and analyses the farm. FarmJuan Management System's developers are from the Asian Institute of Management.
Chlomet
Chlomet is a budget friendly automatic chlorophyll meter, it gives farmers information on the exact chlorophyll and nitrogen content on the leaves of a crop at low costs. Chlomet's developers come from the University of Science and Technology of Southern Philippines
Project ANGAT
Project ANGAT is a bamboo vertical farming system with its own digital platform. It comes with three parts: Malakas – the farming system, Maganda – a capsule with its own set of organic fertilizer, and Dumangan – the online platform. Project ANGAT was developed by students of the University of Mindanao.
What is Innovation Olympics 2.0
This competition is a collaborative project between East-West Seed, Southeast Asian Regional Center for Graduate Study and Research in Agriculture (SEARCA), Sensient Colors LLC, University of the Philippines Los Baños Startup Innovation and Business Opportunity Linkaging Labs (UPLB SIBOL Labs), and APEX: The UPLB Business Network.
It is a competition made to encourage students to use technology in coming up with innovative solution to the farming industry.