In a momentous collaboration, YouthLead Philippines joined hands with the University of Baguio to host  the Tenth Philippines I Transform Young Leaders Convention. This impactful event, held from August 17- 22, 2023, at the Baguio Teachers' Camp, with the theme "A Decade of Action: Championing Sustainable   Communities." The convention's aim was to empower both young and adult leaders, fostering  collaboration and advocacy towards the United Nations Sustainable Development Goals (SGDs)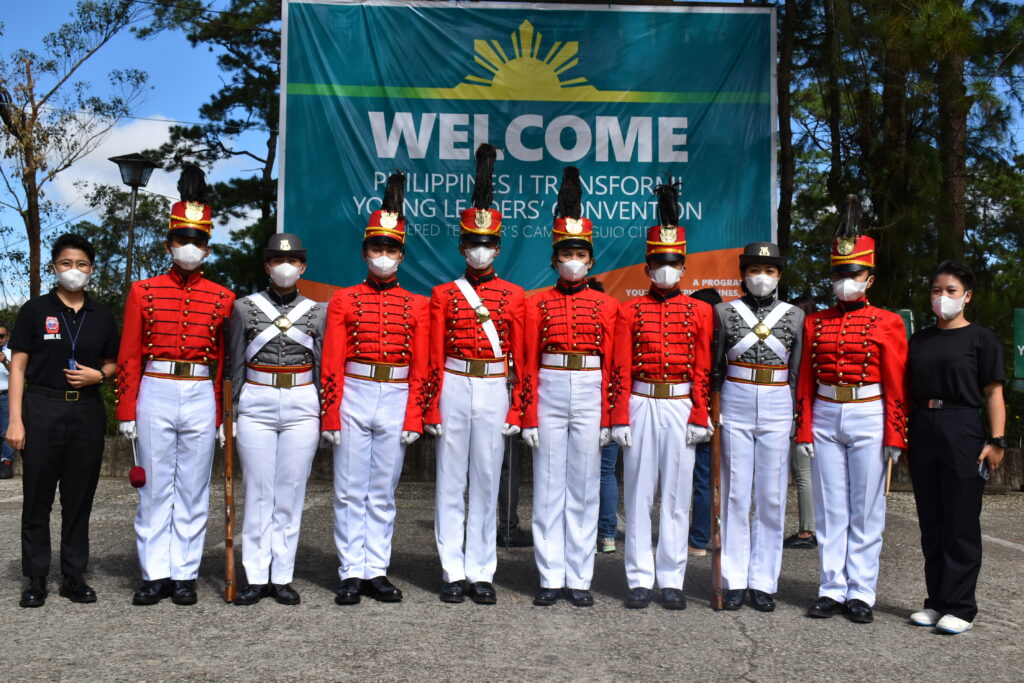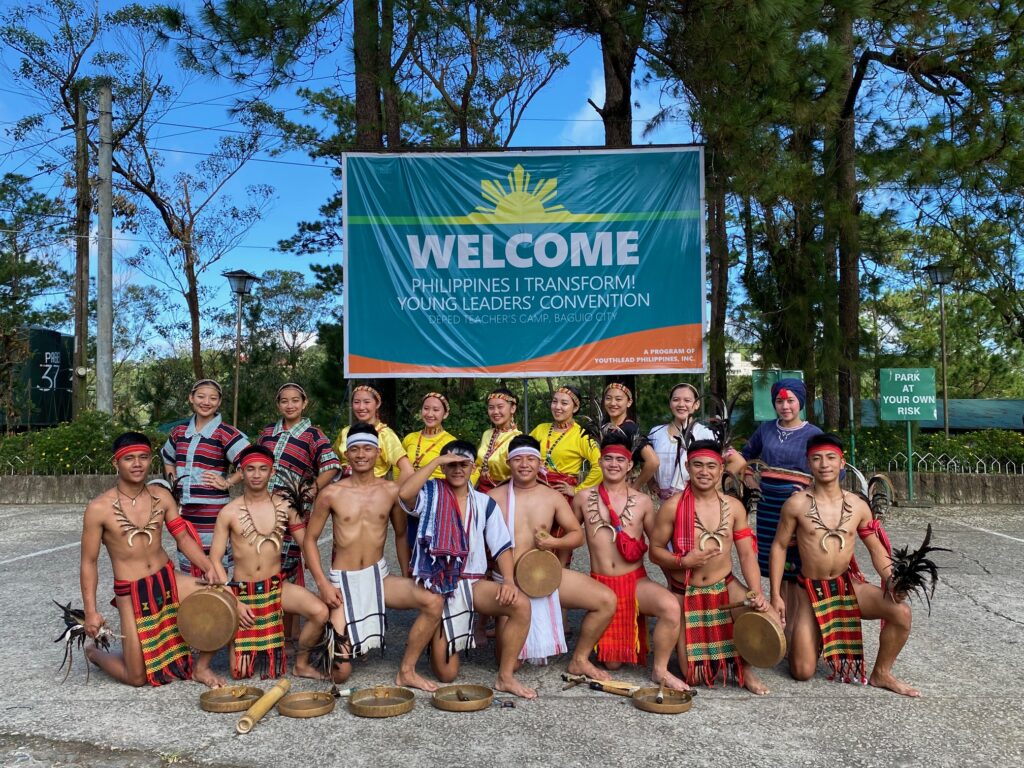 Empowering Partnerships:
The convention showcased a strong partnership between YouthLead Philippines and the University of Baguio. This partnership wasn't just in words but was reflected in meaningful actions.
Student Volunteers: The University of Baguio demonstrated its commitment by sending six student  volunteers to be trained by YouthLead. These dedicated volunteers became an integral part of the  convention's staff, contributing to the event's success. 
Opening Program: University of Baguio played a significant role in the opening program. They led the  invocation, Philippine Anthem, and mesmerized the audience with intermission numbers presented by  the University of Baguio Voices Chorale. 
Cultural Showcase: The UBBUK cultural group's captivating cultural dance enlightened the audience  about the vibrant Cordilleran culture, fostering a sense of cultural appreciation and unity. 
Symbolic Presentation: The UB Color Guards, with their elegant performance of the entry and exit of  colors, symbolized the convention's fusion of tradition and progress. 
Culmination and Recognition:
The concluding day held special moments of significance, highlighting the bond between YouthLead  Philippines and the University of Baguio.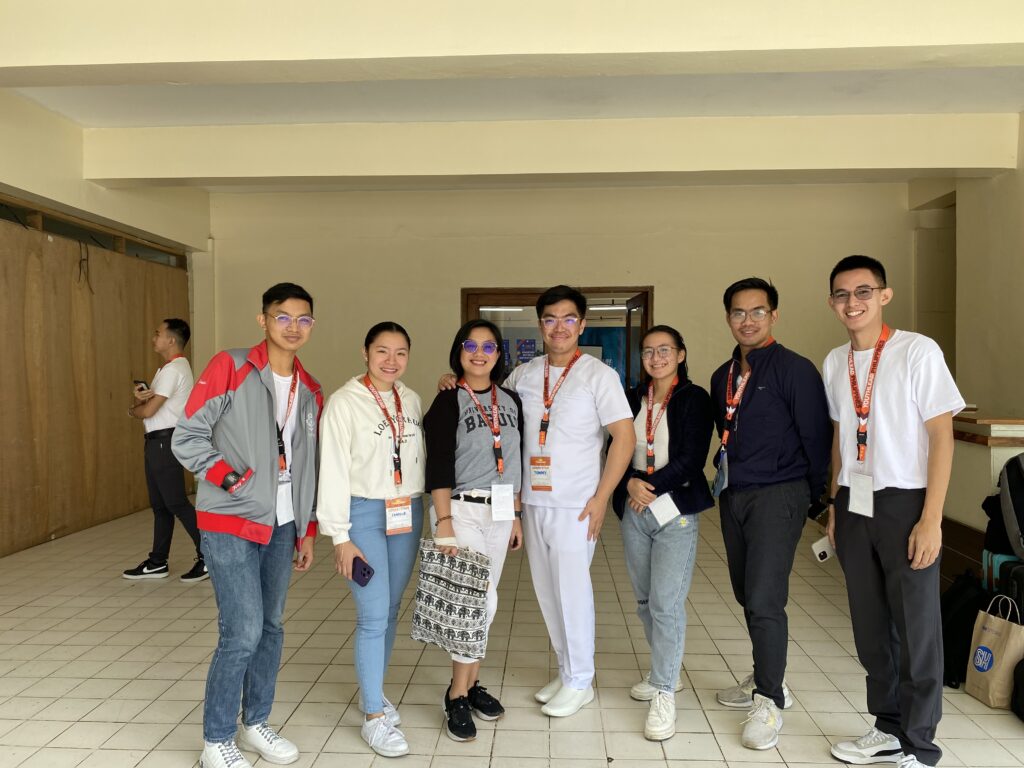 Mass and Performance: The UB Voices Chorale was honored with an invitation to perform during the  Mass, adding a touch of harmony and spirituality to the event. They also marked the convention's closing  by sharing their melodious voices with delegates and collaborating with Ms. Sha Maraguinot for a special  performance.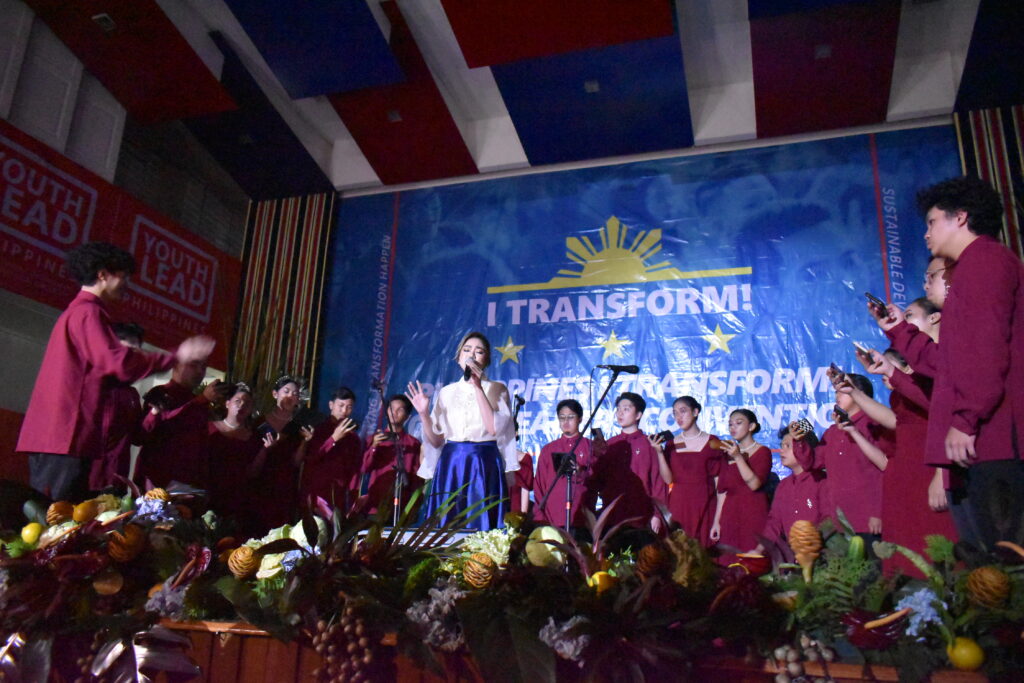 Judges and Appreciation: The University of Baguio lent its expertise to the Primus Tourney, judging the  competitive Essay Writing and Poster Making contests. Their involvement contributed to the enriching  experience of participants. As a token of gratitude, YouthLead Philippines recognized and appreciated  the University of Baguio for its significant contributions and gave a plaque as a Testimonial of  Appreciation received by the Office of Student Affairs. 
Empowering Tomorrow:
The Tenth YouthLead Philippines Convention demonstrated the power of partnership and collaboration  in advancing sustainable communities. With the University o
f Baguio's unwavering support, the event  inspired participants to take action towards a brighter, more sustainable future, echoing the United  Nations' call for meaningful change. 
As the echoes of the 10th YouthLead Philippines Convention lingered in the air, the impact of the event  reverberated through the hearts of attendees. The partnership between YouthLead Philippines and the  University of Baguio exemplified the essence of collaboration, demonstrating that when youth and  adults unite in purpose, their combined efforts can champion sustainable communities for generations  to come.