The University of Baguio – Office of the Student Affairs (OSA) extends community outreach in collaboration with the different schools including the School of Business Administration and Accountancy (SBAA), School of Criminal Justice and Public Safety (SCJPS), School of Engineering and Architecture (SEA), School of Information Technology (SIT), School of Natural Sciences (SNS), School of Dentistry (SOD), School of Nursing (SON), UB Laboratory Elementary School (UBLES), Supreme Student Council (SSC), and Mr. & Ms. UB 2023 candidates at Alejo M Pacalso Memorial National High School (AMPMNHS) held last March 24, 2023.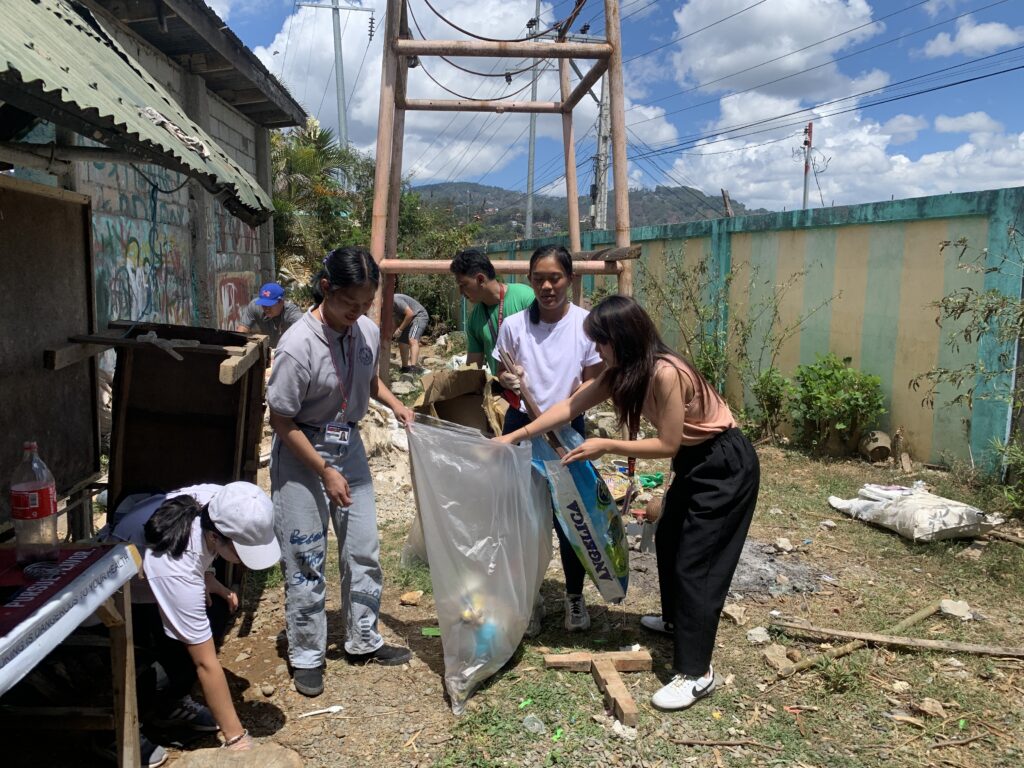 The program started at 9:00 AM on Saturday with the singing of the Philippine National Anthem, followed by the opening prayer and oath to the Philippine flag. Mr. Nestor Dalay-on – the school principal officially commenced the outreach activity by delivering an energetic and inspiring welcome remark to all the AMPMNHS students and UB volunteers. During the event, simultaneous outreach activities were held including medical services, beautification, landscaping, and mural painting. Each school was assigned to these various activities and they were also designated to the different areas of the recipient school.
SIT, the "back-end manpower" during the UB Outreach Activity at AMPMNHS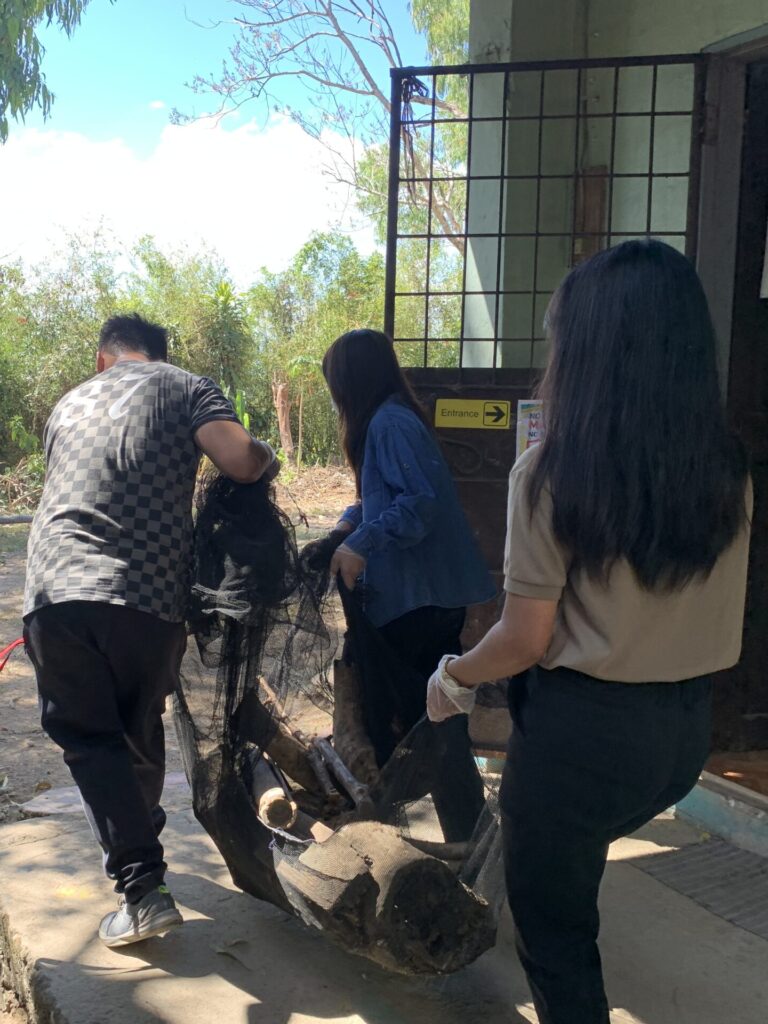 The School of Information Technology (SIT)
together with its eight student volunteers intensifies hard work during the community outreach activity at Alejo M. Pacalso Memorial National High School (AMPMNHS). The student volunteers divided the tasks among themselves, with some students wielded efforts on the weeding, landscaping and beautification activity. Their work includes hauling, cleaning, clearing debris, rock removal, shoveling piled dirt from behind the school stage and disposing of garbage. Meanwhile, other volunteers worked on the mural.
Among the SIT student volunteers was the
SIT Student Body Governor, a junior BSIT student – Kelby Dati. According to Mr. Dati, the outreach program is something to be grateful for as it has a positive impact to the AMPMNHS community. In addition, Ms. Villena – the school representative has reached out to him and said, "the cleaning of debris was a great help to the upcoming renovation of the school stage". Moreover, Mr. Dati is thankful because the outreach program has helped him gain friends and most importantly, it strengthened the relationship of SIT with the other departments.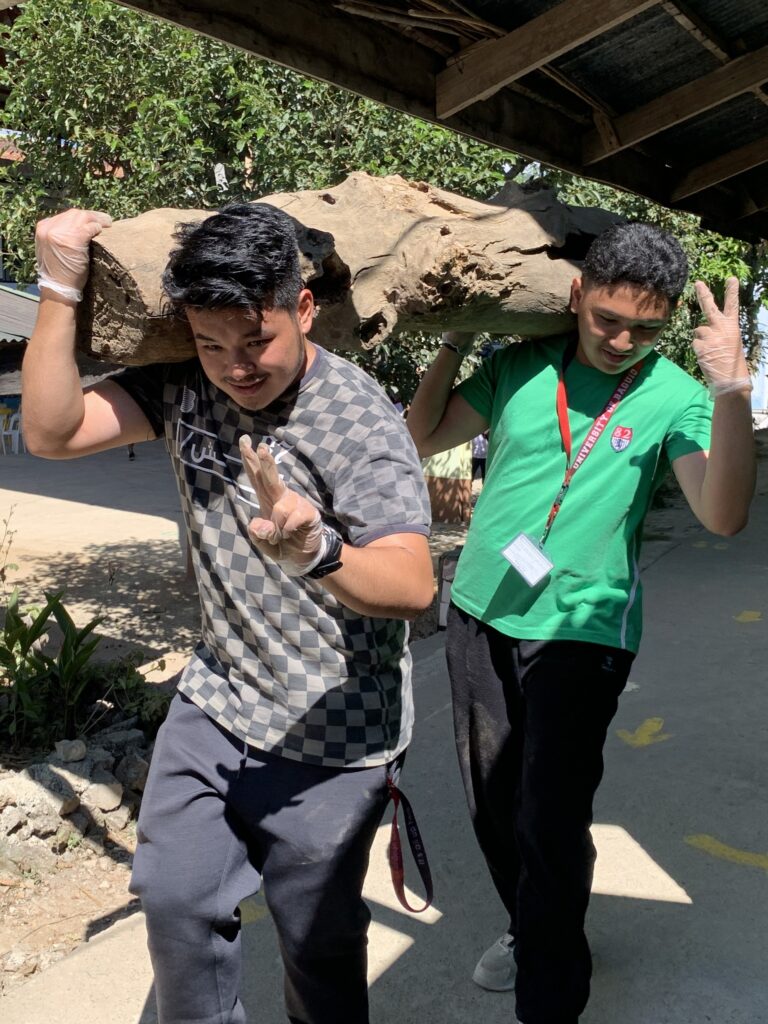 Another SIT student volunteer was Jezryl Ariola, who is also a junior BSIT student. Mr. Ariola said:
"It's really a great feeling that a student can give something back to the community and it's a new experience, especially for a person who is often at home".
The program has officially concluded at 3:00 in the afternoon by the UB Director of the Office of the Student Affairs. With the success of this event, the UB Office of the Student Affairs is committed to conduct more outreach programs to fulfill its objective to organize and conduct activities that develop the students' spirituality, sound values, ethical standards, and well-being.
Article by: Marjy Galingan, John Manuel Flora and Mary Grace Bastian