The University of Baguio recently celebrated its 74th foundation anniversary where its employees got to enjoy an afternoon of good performance, good food and beverages, and the appreciation of the school for their contribution to UB.
This year UB celebrates with the theme:
The celebration, called FAMERS, also recognized and awarded loyal employees who have been with the university for 5, 10, 15, 20, 25, 30, and 35 years or more respectively. These service awardees were given a plaque for their years of service and were recognized for the help they gave in helping UB grow into what it is today.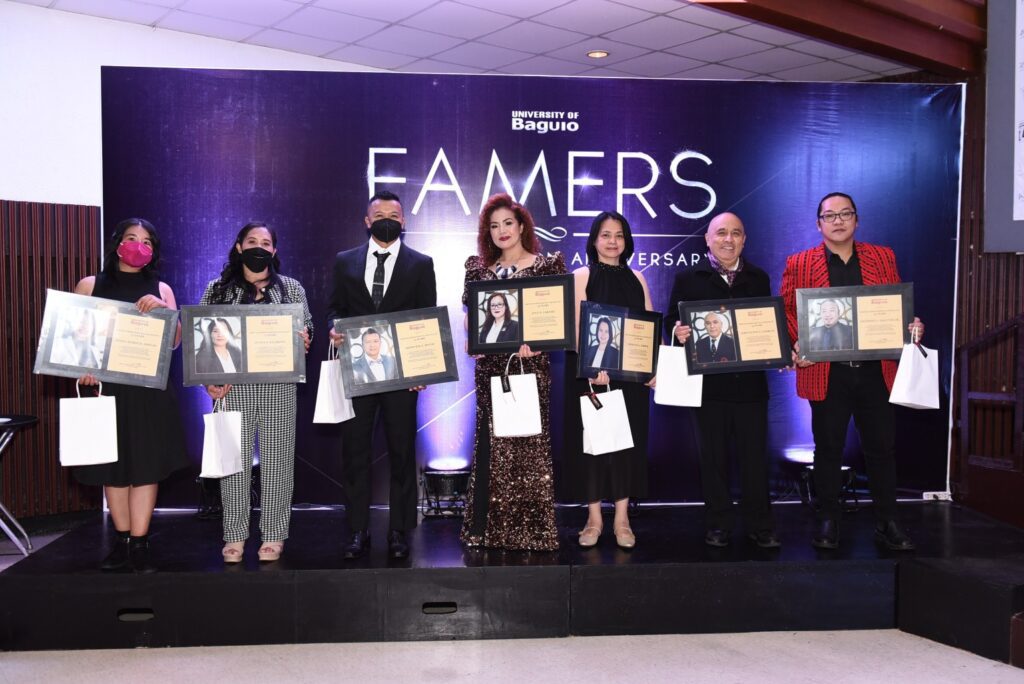 Aside from recognizing its service awardees, awards were also handed out to top performing employees for both the teaching and non-teaching categories for their exemplary performance for the year.
Other than the top performing employees, another award was also given for the RCB (Rosa "Nanay" Castillo Bautista) top performing non-teaching award, RCB top performing teacher award, and FGB (Dr. Fernando "Tatay" Gonzaga Bautista) Most Outstanding Teacher Award.
UB also recognized the Top performing schools in Alumni Engagement, namely: SIHTM, SON, SNS, SIT, and UBLES. The Top performing schools in Board performance were also recognized, these are: SCJPS, SON, SEA, STELA (for both elementary and secondary education), and SNS.
UBians got to enjoy their afternoon with performances from the UB Performing Arts where they delivered a variety of entertaining acts from dance numbers, musical acts, orchestra, and rondalla.
Everyone enjoyed a buffet dinner and some casual drinks after the main event. A raffle was also held near the end of the event to further show UB's appreciation to its employees.
This 74th FAMERS also serves as the kick-off event towards a year-long celebration that would culminate at the 75th FAMERS, UB's Diamond anniversary. During this year-long celebration, UB will be holding a few more events commemorating its many years of successfully fulfilling its mission of delivering .quality education and producing globally competent professionals.
The UB FAMERS celebration was held at the CAP-John Hay Trade and Cultural Center on August 6, 2022.