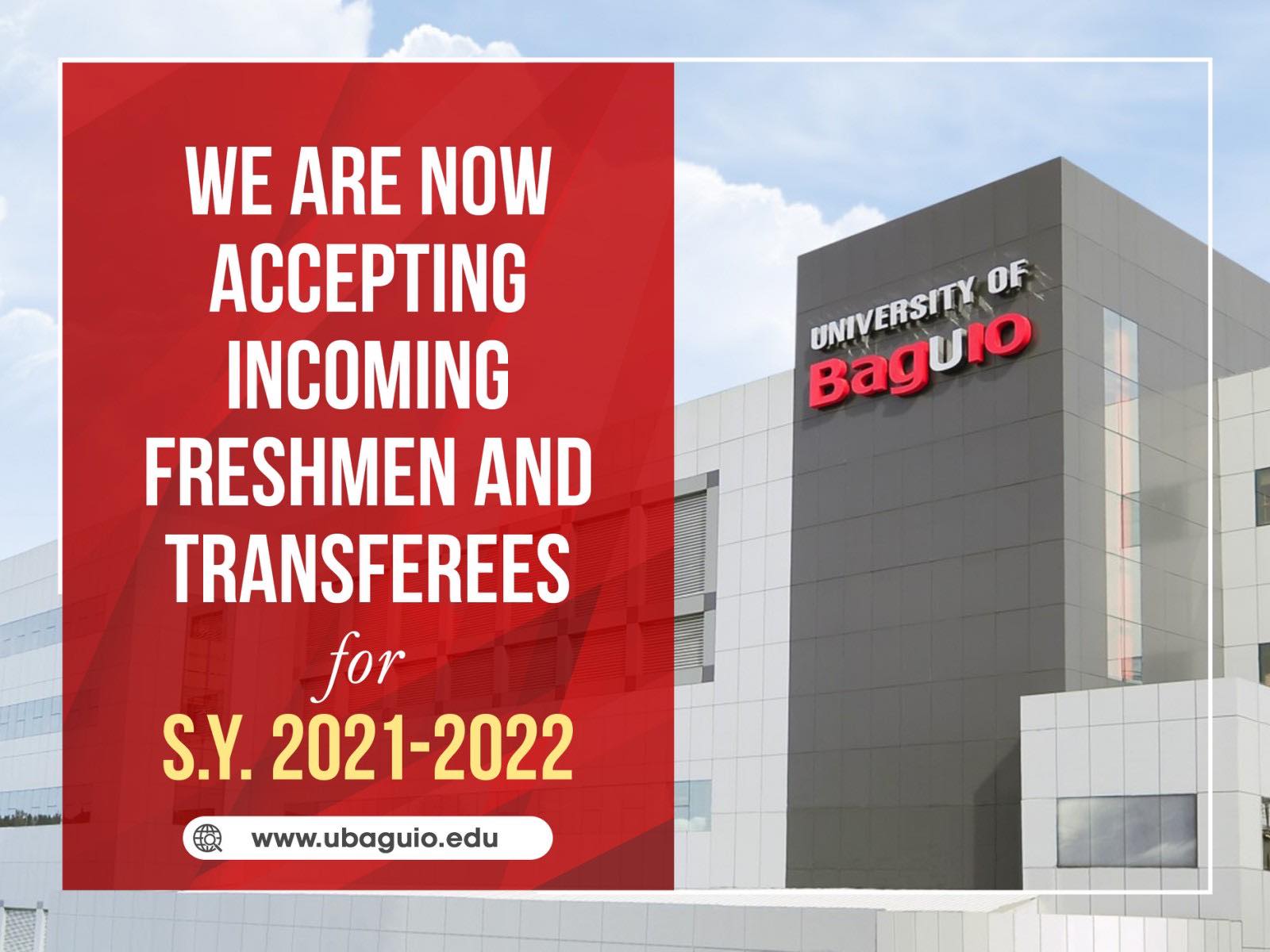 Here are what you need to do for enrollment:
Prepare and scan the admission requirements.
To register, go to https://portal.ubaguio.edu. Click "Apply as a New Student" and complete all the needed information.
After submitting your registration, you will receive a confirmation email with the link for the submission of scanned copy of the admission requirements.
Accomplish the online enrollment via Google Forms and attach the admission requirements.
A copy of the accomplished form will be sent to your email account.
The Admissions and Records Center will evaluate your application. Upon approval, you will be contacted through the email address you provided in the form for your permanent ID number and log-in details to your UB Student Portal.
You may now pay the required downpayment to be officially enrolled and for you to view your class schedule online.
Payment options:
Payment can be made physically through UB Cashier's Office. We are open from Mondays thru Fridays at 8:00AM thru 3:00 PM. Please follow proper health and travel protocols.
Payment may also be made through Metrobank Bills Payment. Deposit to the ​Account Name: University of Baguio.
For more detailed payment procedures, visit https://mis.ubaguio.edu/payment-procedure.
We look forward to welcoming you to the UB family!
#ITSALLUPHERE #UniversityofBaguio