Please note that some problems may occur when using other web browsers. We highly suggest the use of Google Chrome.
You must have a valid "Canvas Teacher Account" to proceed with this process.
Adding Student Accounts to Canvas Courses
Step 1.
Download the class list of the course from portal.ubaguio.edu using your account.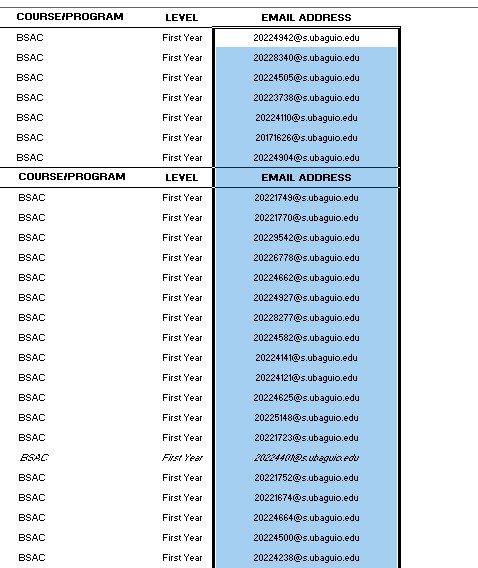 Step 2.
Log in to your Canvas account to access the course.
Step 3.
Access the course from the Unpublished courses section of your Canvas Dashboard
Step 4.
Once the dashboard of the course opens, click the People option on the sidebar menu.
Step 5.
Click on the +People on the right side of the dashboard
Step 6.
Paste the copied email addresses from you excel class list.
If you are adding only one student, encode the email address of your student by getting the IDNUMBER and adding @s.ubaguio.edu (Example: 20110989@s.ubaguio.edu).
Step 7.
If you intend to keep the discussions within the class, tick the "Can interact with users in their section only". Click "Next" to add the specified users
Step 8.
Publish the course so that students will see it in their Canvas dashboard.
Next:
Great Job! You're now done adding students to your canvas course.
For more information and assistance please email us at mis@e.ubaguio.edu